All Rentals - Minnesota Party Rentals

Froggy Hops offers all various types of equipment including bounce house rentals, tent rentals, and tables and chairs for rent. See all event equipment available below. Click "More Info" for images, feature descriptions, and details!

Reserve for two days and the 2nd consecutive day is just $50-$99!
Classic Dual-Lane Slide Combo Bouncer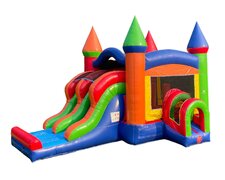 Castle Combo Bouncer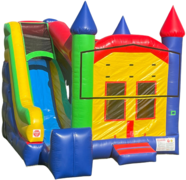 31' Wacky 7 Element Obstacle Course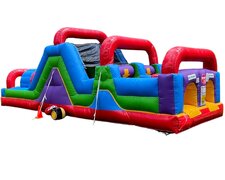 Fun-Filled Castle Bounce House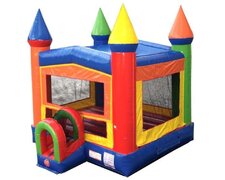 Green Froggy Package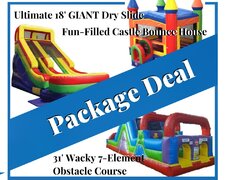 Ultimate 18' GIANT Dry Slide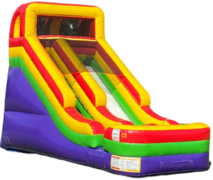 Tropical Bounce House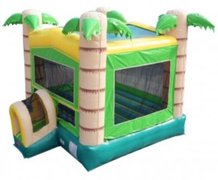 Epic Fort Combo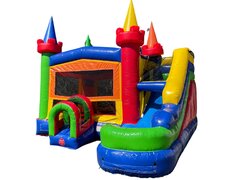 Sports Dual-Lane Slide Combo Bouncer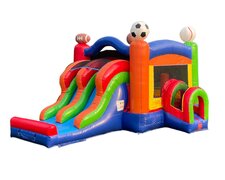 40' Championship Obstacle Course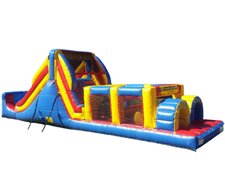 55' Extreme Rush Obstacle Course

68' Conquer Obstacle Course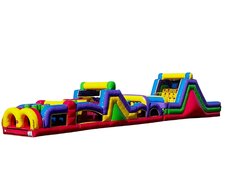 Lego Bounce House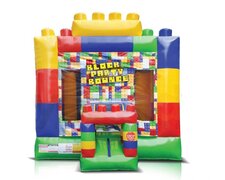 Inflatable 3-Lane Bungee Run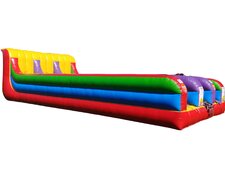 Tadpole Package with Obstacle Course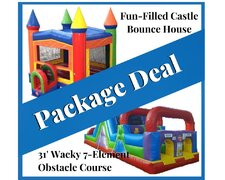 Baby Shark Bounce House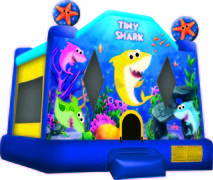 Mega Blast Combo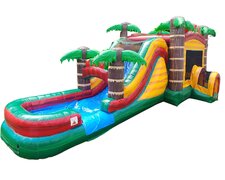 Dinosaur Bounce House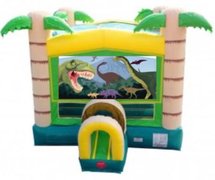 Unicorn Bounce House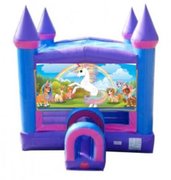 Titanium XL Dual-Lane Slide Combo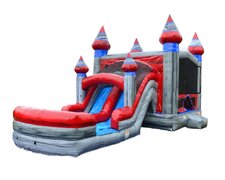 Pink Dual-Lane Slide Combo Bouncer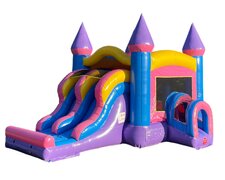 Package Deal - Rectangular Table and Six Chairs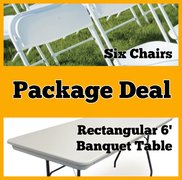 20' X 20' High Peak Tent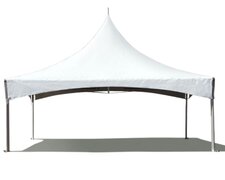 16' Volcano Double Lane DRY Slide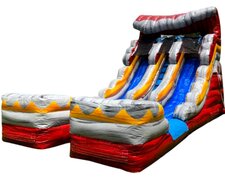 Rock Em and Sock Em Joust Pit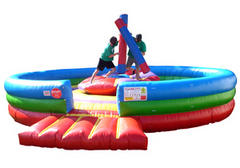 Bring the Party - A Full House Package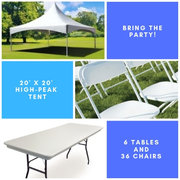 Human Foosball Game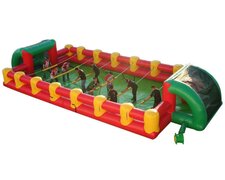 Pink and Purple Dream Castle Bounce House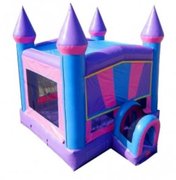 42' Dual-Lane Tropical Slip-n-Slide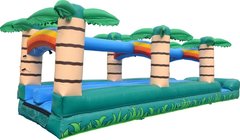 Lucky Blue Dual-Lane Slide Combo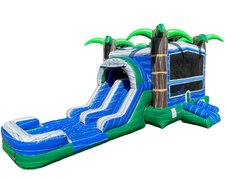 Happy Birthday Epic Water Slide Combo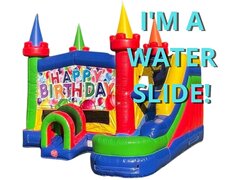 Titanium XL Dual-Lane Water Slide Combo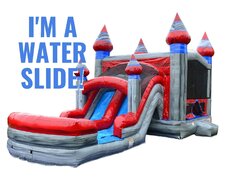 Polliwog Package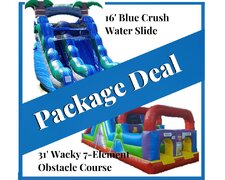 16' Volcano Double Lane Water Slide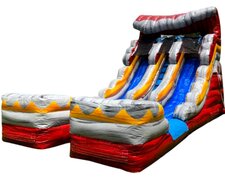 15' Dolphin Adventure Water Slide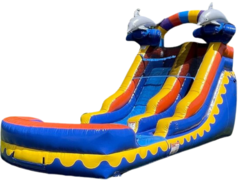 32' Splash Waterway Slip-n-Slide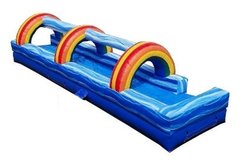 Mega Beach-Day Water Slide Combo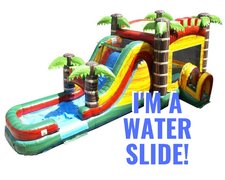 Summer's Epic Water Slide Combo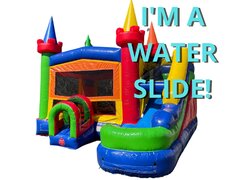 Hippo Tug and Dunk Bungee Game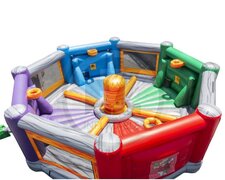 Basketball Shoot Challenge Game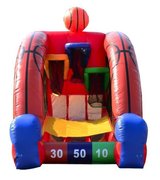 Giant Connect 4 Game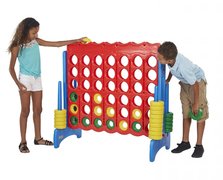 Baseball Challenge Game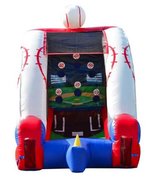 30' Retro Obstacle Course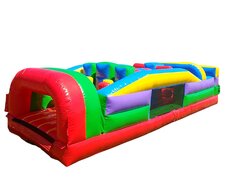 40' X 20' High Peak Tent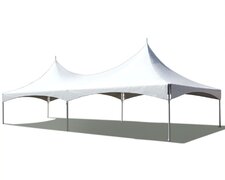 Dunk Tank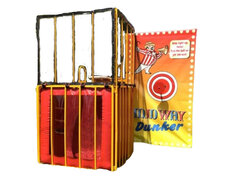 Jungle Animal Bounce House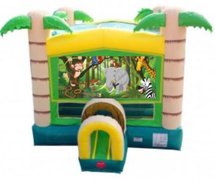 Giant Jenga Stacking Block Game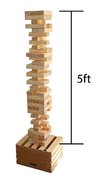 Disney Princess Bounce House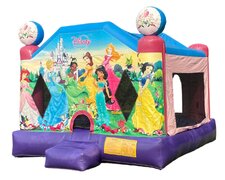 All-Star Sports 7-in-1 Combo Bouncer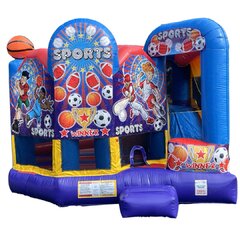 Gymnastics Bounce House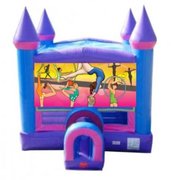 Disney Frozen Bounce House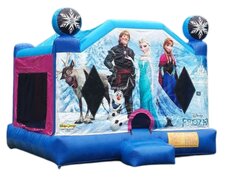 Justice League Bounce House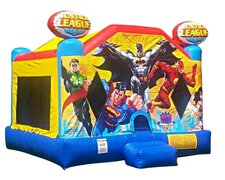 Pirate Bounce House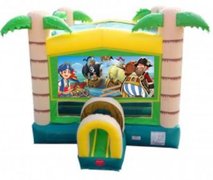 Toddler Tiger Safari Playland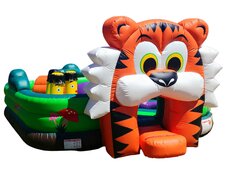 Happy Birthday Epic Combo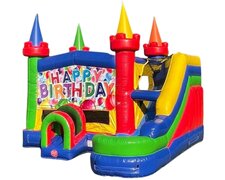 60' X 20' High Peak Tent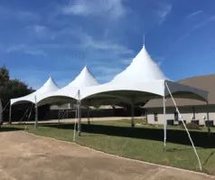 86' Hop N' Rock Tropical Obstacle Course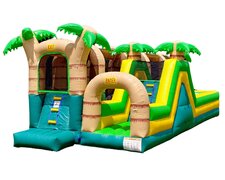 Rectangular Banquet Table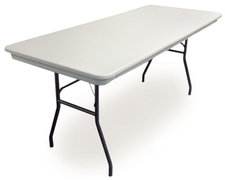 18' Vacation Water Slide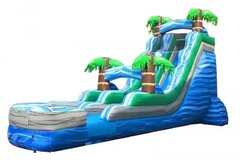 Chairs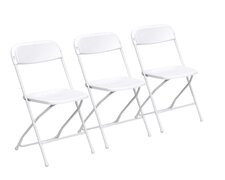 100' Roar Obstacle Course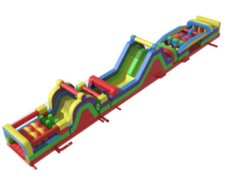 130' Noah's Challenge Obstacle Course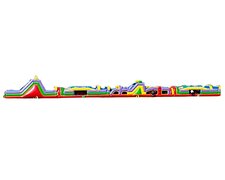 Sno Cone Machine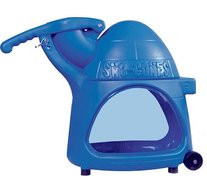 Popcorn Machine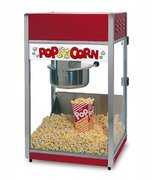 Cotton Candy Machine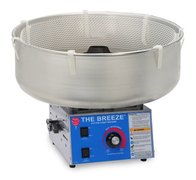 Spin-Art Machine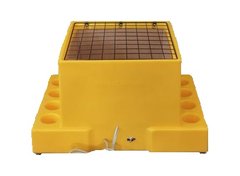 20' Tent Sidewall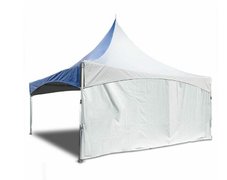 20' Tent Sidewall with Cathedral Windows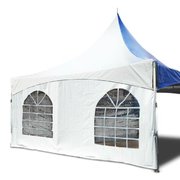 Popcorn Package - 3 portion packs and 50 bags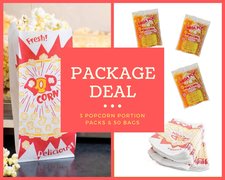 Popcorn Bags - set of 50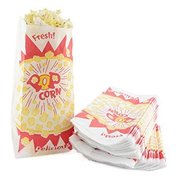 Popcorn - extra portion pack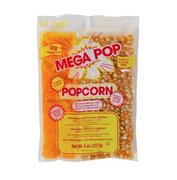 Sno Cone Cups (set of 50)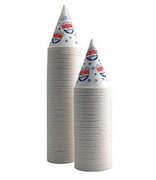 Sno Cone Gallon - Cherry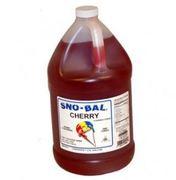 EXTRA Extension Cord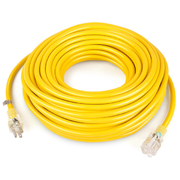 Sno Cone Gallon - Blue Raspberry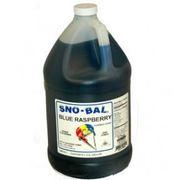 PACKAGE - Cotton Candy Flossugar two cartons & 100 Cotton Candy Bags - PINK & BLUE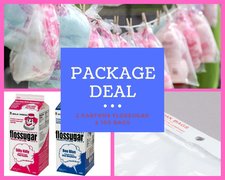 Cotton Candy Bags - set of 50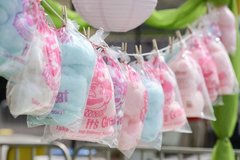 Cotton Candy Flossugar Carton - BLUE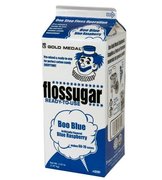 Cotton Candy Flossugar Carton - PINK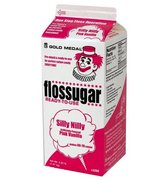 PACKAGE - Cotton Candy Flossugar and 60 Cones - BLUE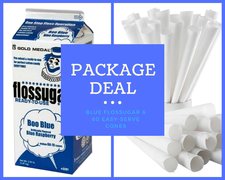 PACKAGE - Cotton Candy Flossugar and 60 Cones - PINK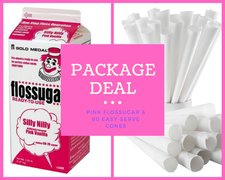 Cotton Candy Cones - set of 60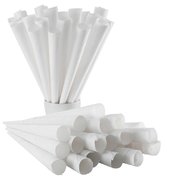 18' Tsunami Tide Water Slide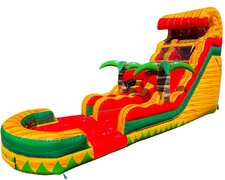 Blue Lagoon Water Slide Combo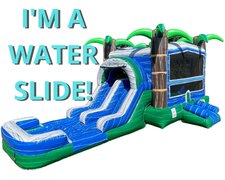 16' Blue Crush Water Slide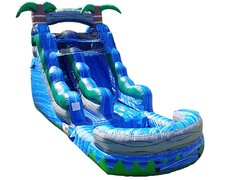 Spin-Art 5x7 Cards - set of 25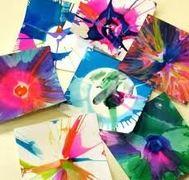 7,000 Watt Generator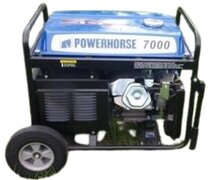 50' Outdoor Garden Hose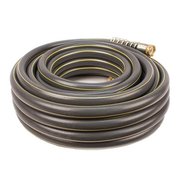 $50 Froggy Hops E-Gift Card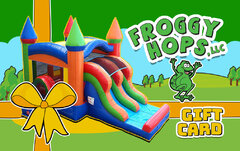 Camelot Castle Bounce House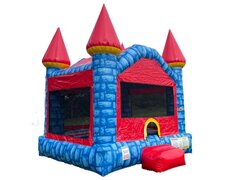 Princess Dream Bounce House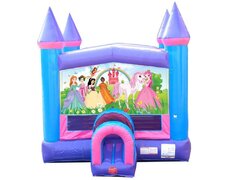 Island Breeze Combo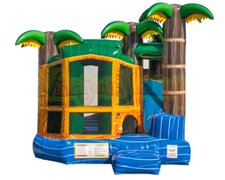 Dinosaur Island Combo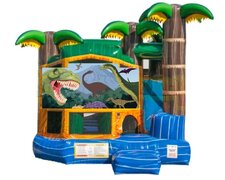 Pink Palace Combo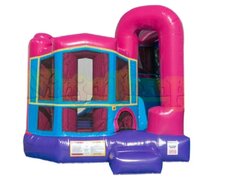 Princess Palace Combo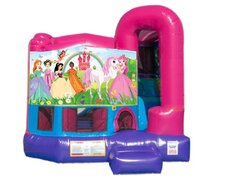 Unicorn Combo Bouncer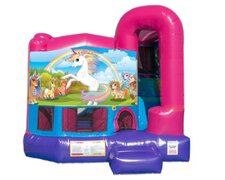 Happy Birthday Bounce House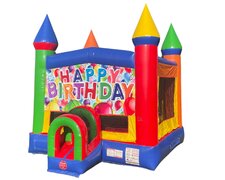 Happy Birthday Castle Combo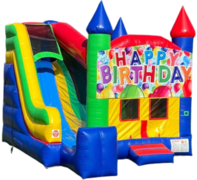 10' X 20' Canopy Tent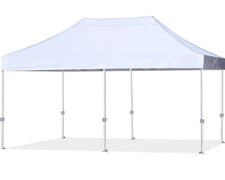 Sports Bounce House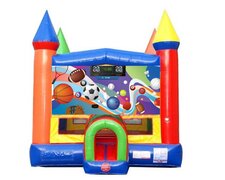 Football Challenge Game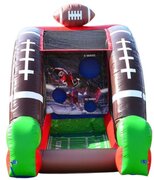 18' Tsunami DRY Slide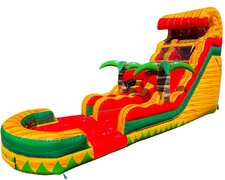 Soccer Darts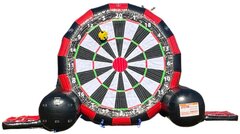 Blue Dinosaur Water Slide Combo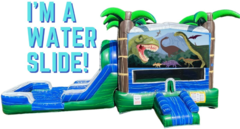 Monday to Thursday Special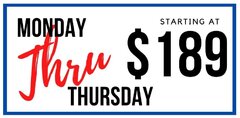 Weekday Single-Day Rental Coupons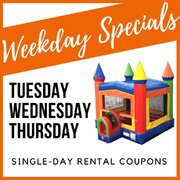 BOGO Weekday Special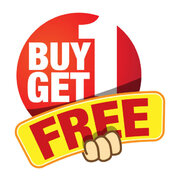 Competitor Coupon Special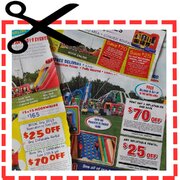 2 FREE Overnights!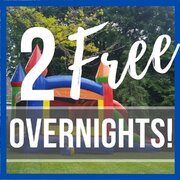 Memorial Day Sale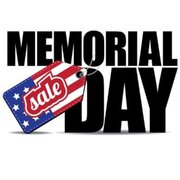 Labor Day Sale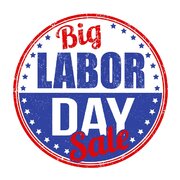 Cotton Candy Machine - Residential Use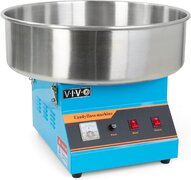 Little Snowie Machine - Residential Use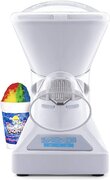 Little Snowie Supplies Package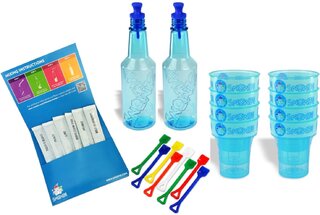 Little Snowie Flavor Pack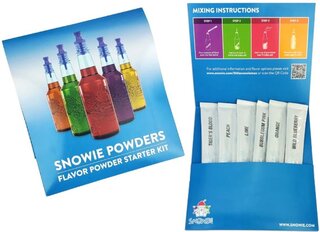 Little Snowie Cups and Shovels (Set of 8)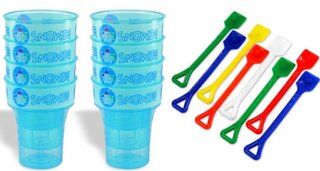 5' Round Table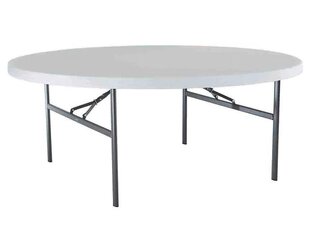 62' Chaos Climb Obstacle Course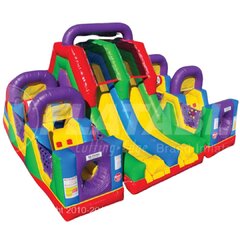 18' Double-Dare Double Lane Dry Slide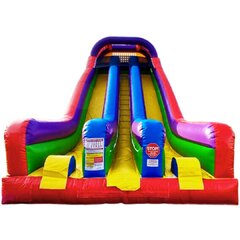 High Voltage Wrecking Ball - 4 Person Challenge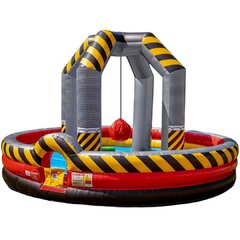 Extra Large Fun House Bounce House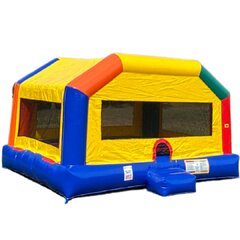 200' Triumph Obstacle Course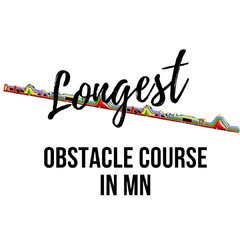 Axe Throw Challenge Game - Single Lane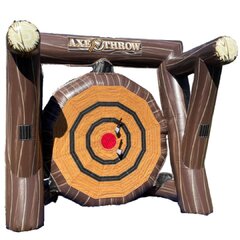 Axe Throw Challenge Game - Double Lane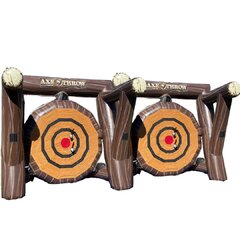 Roller Ball Challenge Game - Skee Ball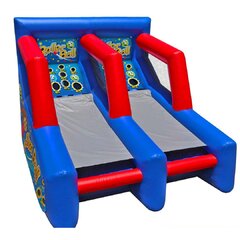 Rent a Bounce House or Party Equipment from Froggy Hops!
Froggy Hops offers an abundance of inflatable rental options including bounce house rentals, combos, obstacle courses, water slides, and water combos! In addition to bounce houses, Froggy Hops also offers other party rental equipment like tents, tables, chairs, and more! Leading the industry as the best service provider, Froggy Hops offers the BEST party rental experience in the Minneapolis and St. Paul, MN area!
What's Included in a Bounce House Rental?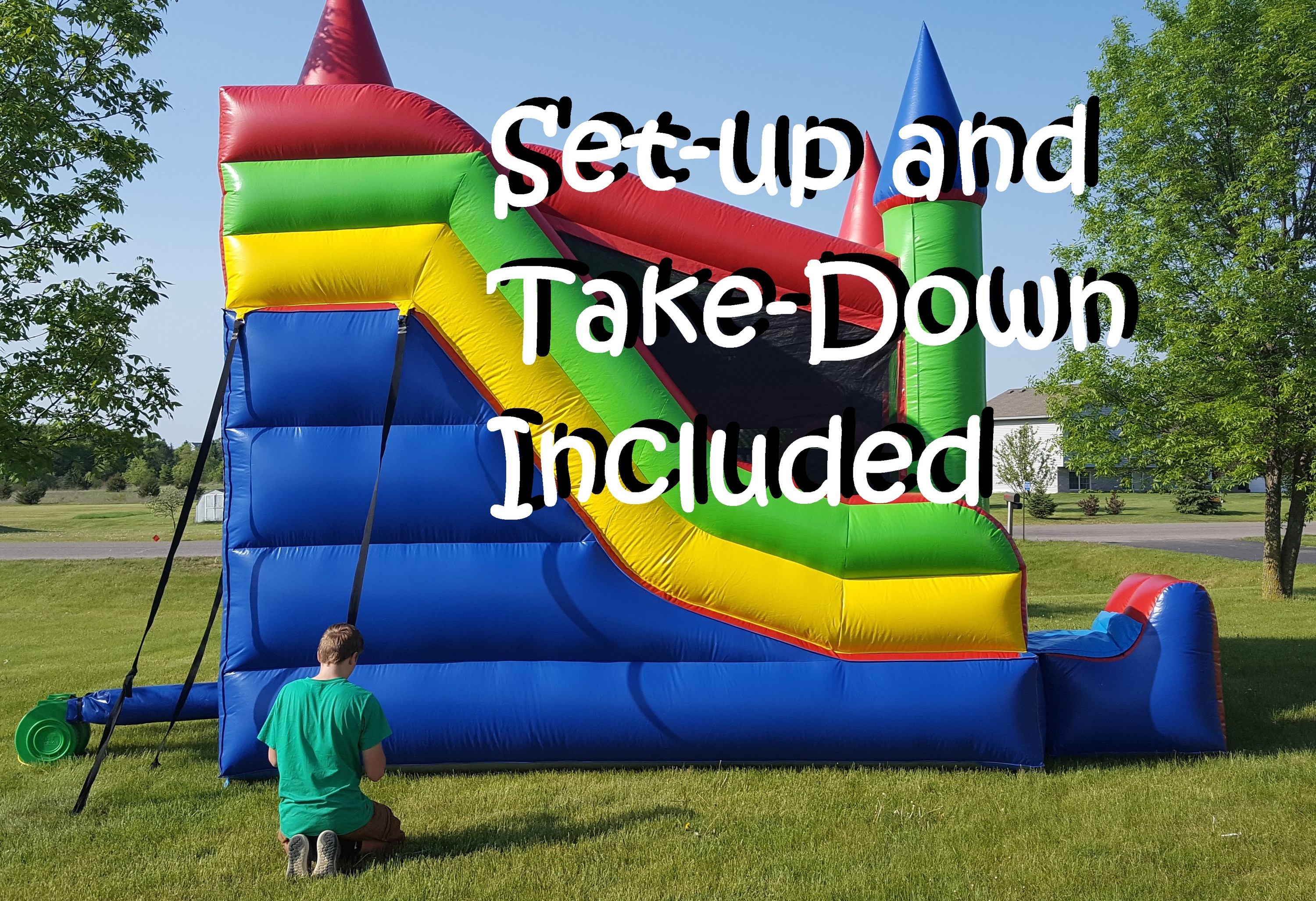 Most everything is included! We offer FREE delivery to most Minneapolis and St Paul communities. This delivery time is communicated to you in advance so you will know when to expect your delivery truck to arrive. (No surprises!) Delivery times are ALWAYS prior to rental periods to ensure on-time service! Additionally, we will set-up your inflatable and safely secure it to the ground with stakes on grass or sandbags indoors. There are additional fees for alternate set-up surfaces or securing methods. Your rental comes with a 100 foot, 12-gauge, outdoor extension cord at no additional charge. Froggy Hops is known for the incredibly awesome team of staff members that provide the BEST service in the industry! Next, this team will ensure that the bounce house is properly cleaned, they will go over any operational questions you may have, and to top it off, they will leave you with a fun kick-off by honoring the VIP of your event! Although it is not required, many Renters choose to be home during delivery because they enjoy this part of the experience the most! And finally, we will pick-up the bounce house sometime after the end-time on your contract. It is as easy as that! Start by selecting "More info" on any of the items!
How Do I Reserve Online?
1. Enter Date and Time. (Click button below.)
2. Add desired party rental items to the cart.
3. Input your billing and delivery info. (Select ELITE Delivery for FREE day-prior delivery and day-after pickup.)
4. Pay a small deposit.

STEP 1: Enter Date and Time