Give us a shout! - We'll help you plan something AWESOME!
Address:
Froggy Hops, LLC
PO Box 63
Andover, MN 55304
Direct Contact Info:
Phone: 763-670-5311
After-Hours Emergency Line: 763-670-5288
Email: sales@froggyhops.com
Office Hours:
Mon-Fri 9am-4pm
Delivery Hours:
Mon-Sat 7am-9pm, Sun 1pm-9pm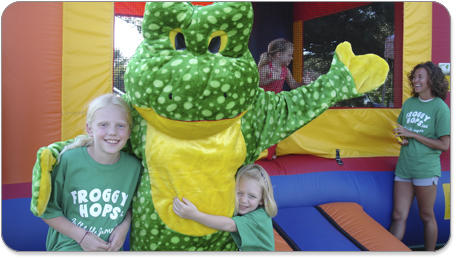 Do you have questions about planning an event? Want to check availability on a particular day? We would love to hear from you! Complete the form below. One of our trained team members will contact you in a jiffy!