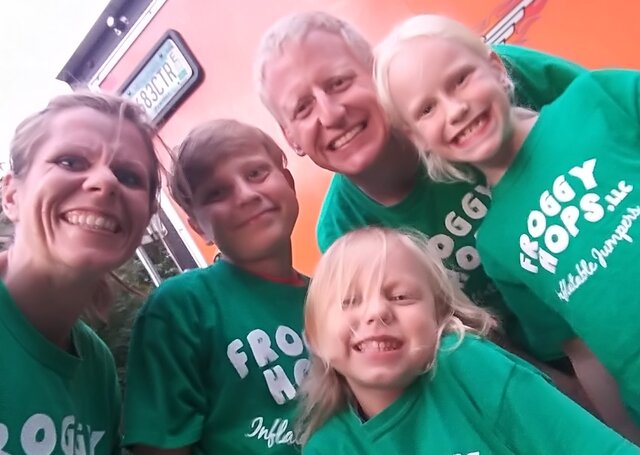 The Froggy Hops family was established in 2010 after a chance encounter a 10-year-old boy had at the bus stop. Our neighbors across the street had grown a small, but successful, bounce house rental business. But, the time came that they no longer desired to be in the industry. Because having the bounce house company in the neighborhood was quite a popular thing, talk quickly spread among the kids at the bus stop. Who would get to keep the bounce houses?? What 10-year-old boy wouldn't jump on this idea?!? (Pun intended! ;) Our oldest son, Garrett, quickly committed his mom and dad to purchasing the bounce houses and starting a business in the garage! The rest is history!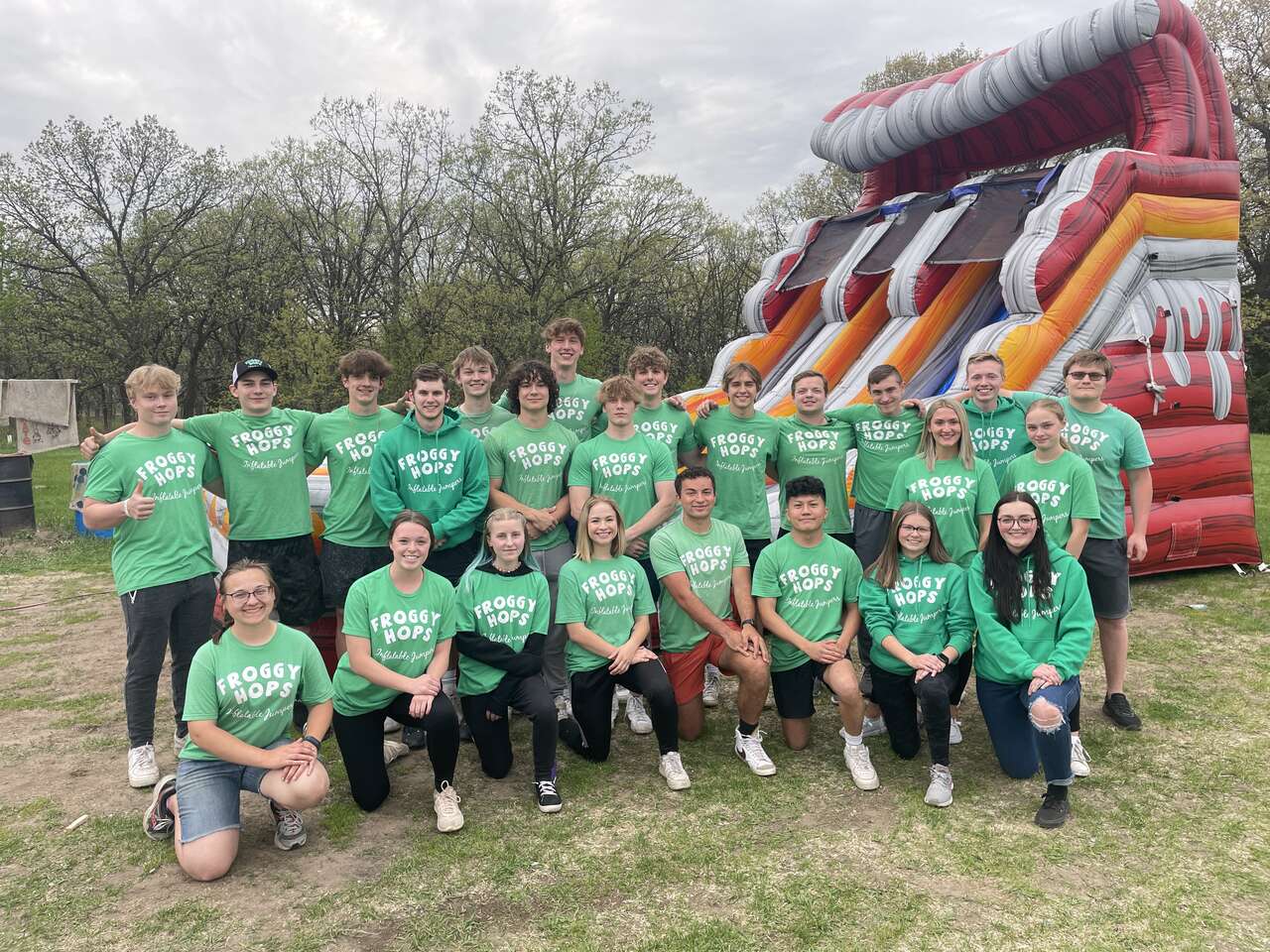 As years past, rental commitments rose, and more babies came, the Froggy Hops Family grew into the Froggy Hops Team. Each season the Froggy Hops team makes a mark on this community with their commitment to the Froggy Hops mission. We are here to serve our community by providing fun and lasting memories for children and families through play! These fine men and women are some of the hardest working and well-trained young people you will ever meet! They do an excellent job of safely setting up bounce houses, tents, and other rental equipment, but they also provide fun and lasting memories for that VIP of the event!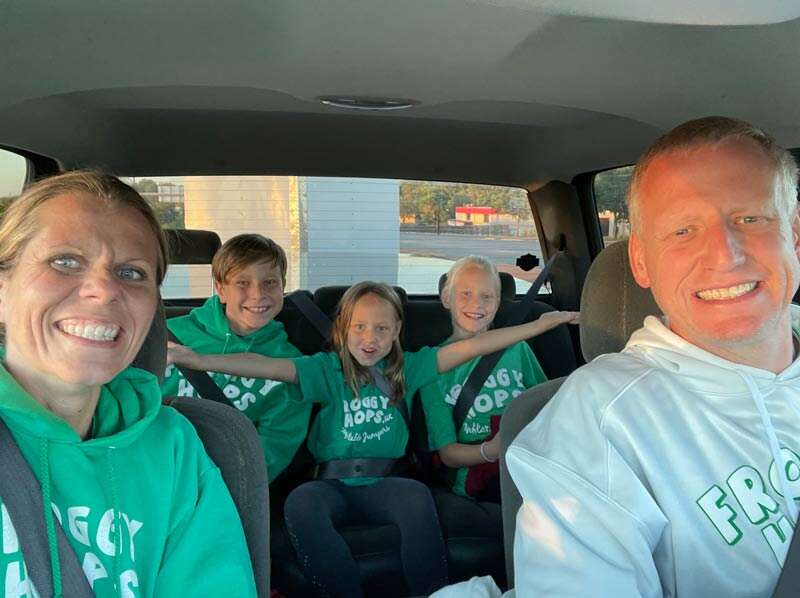 Closed Sundays
Froggy Hops is open for reservations 7 days a week! But, with one kid overseas serving in our country's military, three more kids around our knees, a warehouse full of teenagers, and two busy chipmunks residing in our garage, the demands of business began interfering with our family priorities and company mission. The rental process began to evolve.
In the fall of 2019, Froggy Hops decided to close shop on Sunday mornings. Internal processes were changed to continue to accept Sunday reservations and be able to give our team members and management the time to rest and the ability to attend church services if they choose.
You're likely considering various companies for your upcoming event. Just note that you'll notice the positive difference when you choose Froggy Hops! We take the nonsense out of bounce house rentals and that starts right here - with a team trained and dedicated to deliver only the BEST in quality, cleanliness, timeliness, and good old-fashioned friendliness!
It is Froggy Hops mission to serve its community by providing fun and lasting MEMORIES for children and families through play. Join us in living out that mission!