Giant Jenga Stacking Block Game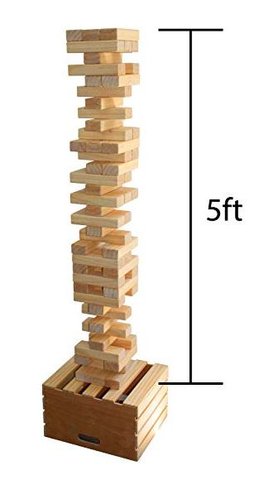 Actual Size: Over 5 Feet Tall!
Outlets: No electricity required.
Description
Enjoy this classic wooden block stacking game with kids or adults! This giant Jenga stacking game lends itself easily to two or more players at a time. While taking turns, players must remove a block from any of the rows below the top row. Then the Player carefully sets the block on the top of the stack - making it taller and taller with each turn! But BEWARE! Sooner or later this Giant Jenga Stacking Game will fall and, in the same way we all did when we were young, watching the tower crash is the most fun of all! Rental of the Giant Jenga Stacking Game includes a convenient carrying case.
Features of the Giant Jenga Stacking Game:
5' Tall Over-Sized Game
60 Smooth Wooden Blocks
Great for Kids and Adults
Convenient Carrying Case Included
Indoor or Outdoor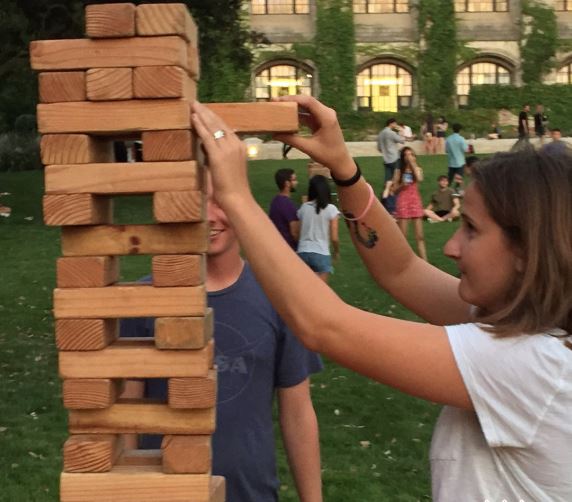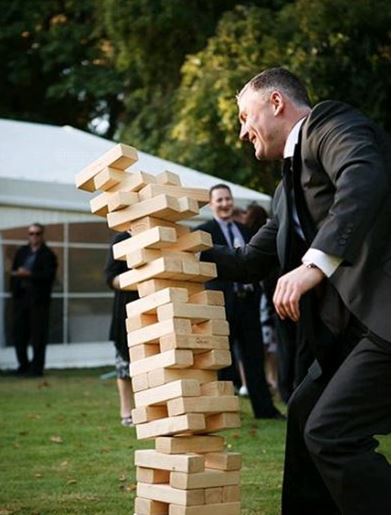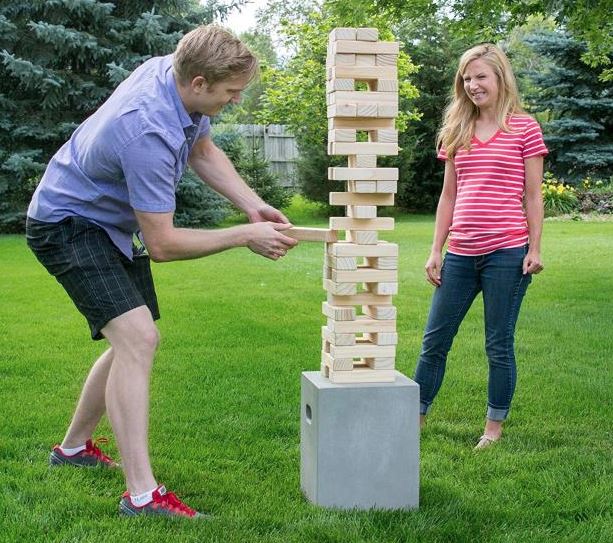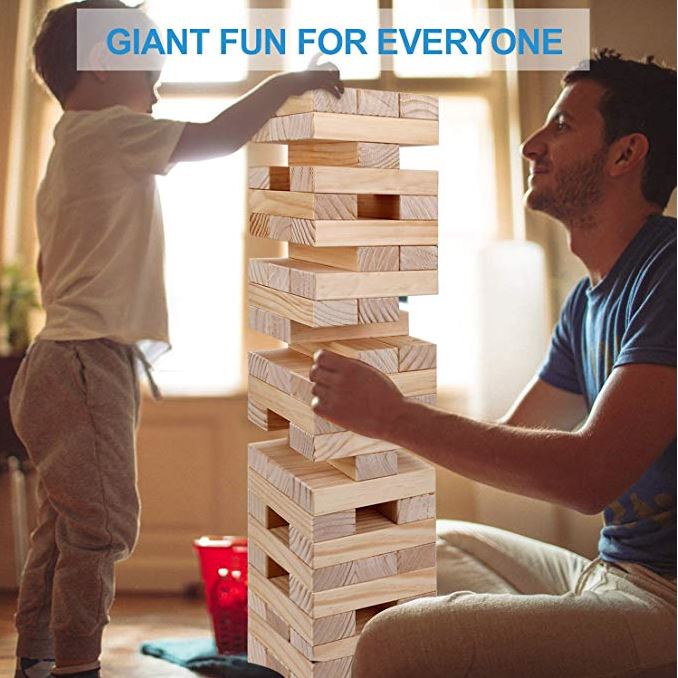 2