Competitor Coupon Special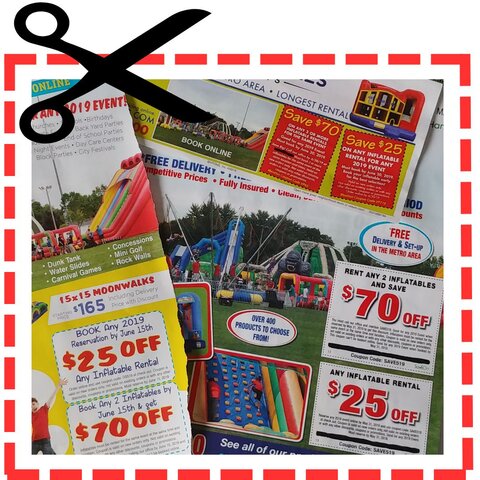 Use coupon code at checkout!

Have a coupon to another company? Use it here! We accept most competitor coupons that are in print up to $30 off a single inflatable rental or $75 off two inflatables rented at the same time and location. Try using the code directly on the coupon or just put the code in the comment section of your online reservation and we'll update it for you!
3 EASY Steps to GET DEAL:
Complete your reservation online or over the phone.
Enter the coupon code during checkout or write a comment in the comment box.
Froggy Hops friendly office staff will apply the discount!
Some items are excluded. Not valid with Package Deals or any other discount.