Giant Connect 4 Game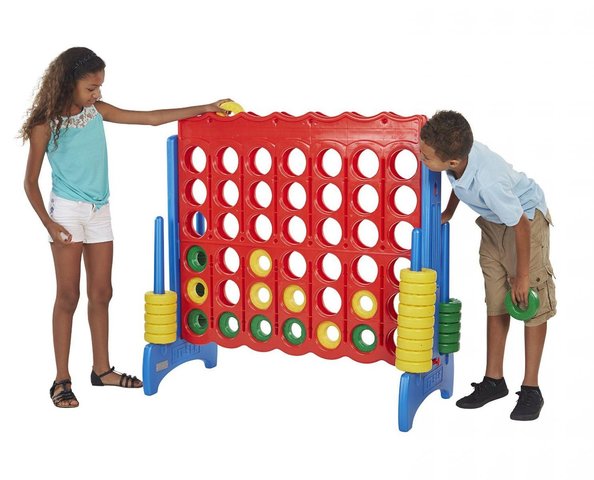 Actual Size: 4' L x 2.5' W x 4' H
Outlets: No electricity required.
Description
Features of the Giant Connect 4 Game:
4' Tall Over-Sized Game Board
Classic Primary Color Design
Great for Kids and Adults
Convenient Built-In Ring Holders for Easy Organization
Easy-to-Use Game Reset Mechanism
Indoor or Outdoor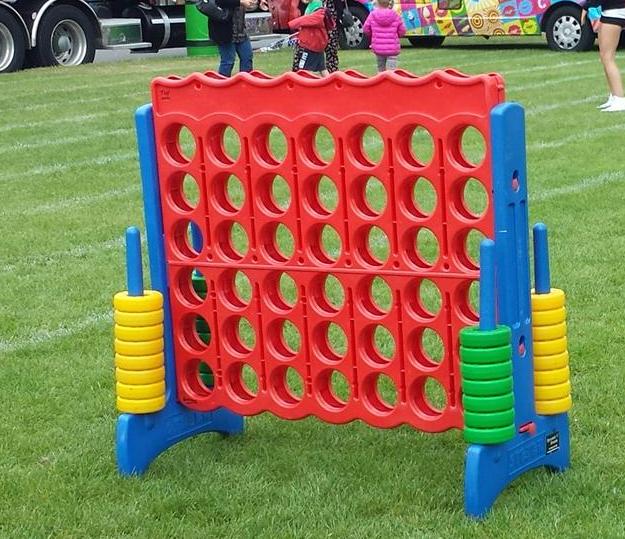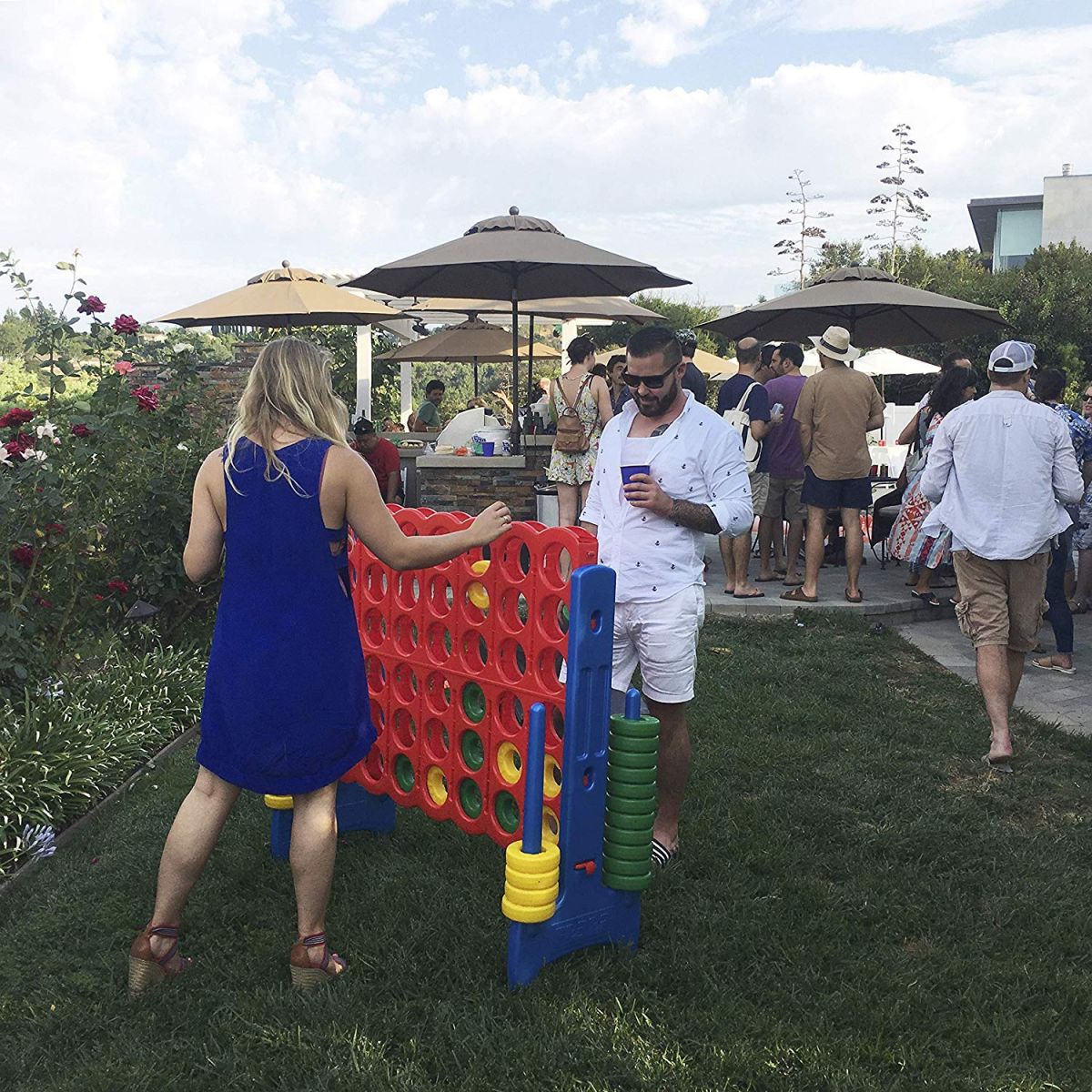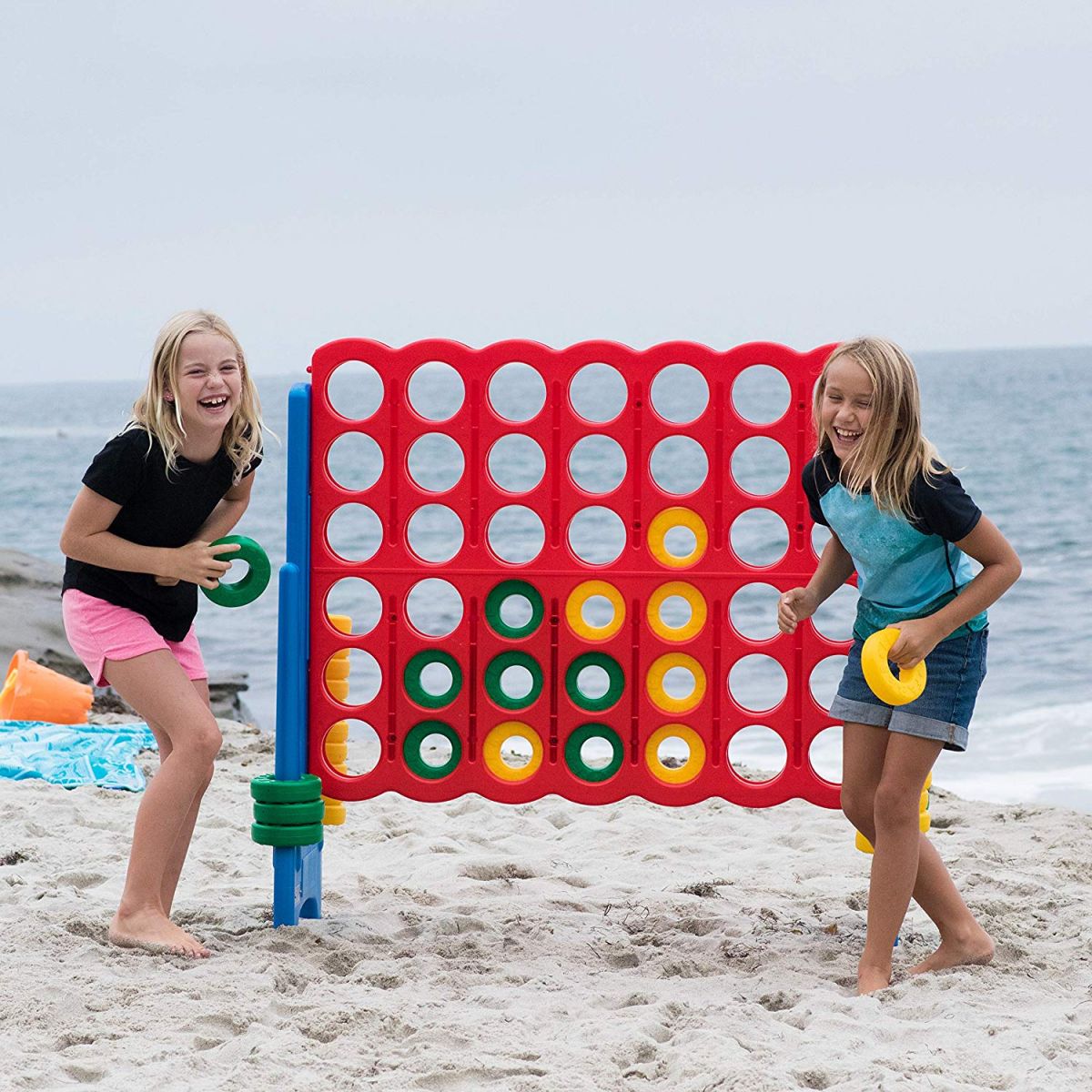 Classic and Fun! Whether you are playing with just 2 players or larger teams, this colorful Connect-4 game is super-sized to match the fun at your event! To win: Join the green or the yellow team to be the first to get 4 in a row! Teams alternate turns by placing one of their brightly colored rings into one of the easy-to-reach inserts at the top of a column. Each ring that fills the game board increases the excitement of the teams! Connected to the game are convenient built-in ring holders for easy organization and distribution. Along the bottom of the game board is an easy-to-use game reset mechanism to allow for quick turn-around times inbetween competitions. The Giant Connect 4 game is a a great party game for both kids and adults!