Water Slide Rentals in Minneapolis

There are lots of water games and water slide rentals to choose from below! The fun includes wet/dry combos, dunk tanks, and slip-n-slide rentals too! Click "More Info" for images, feature descriptions, and details! Two-day rentals of any water product are just $99 for the 2nd consecutive day!
Mega Beach-Day Water Slide Combo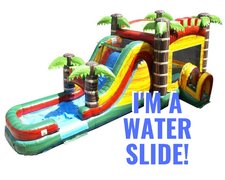 16' Blue Crush Water Slide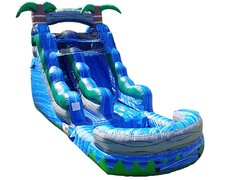 Titanium XL Dual-Lane Water Slide Combo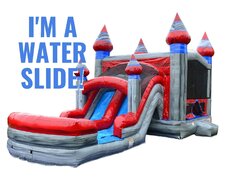 15' Dolphin Adventure Water Slide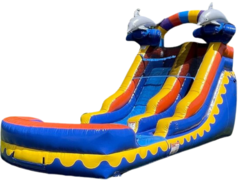 16' Volcano Double Lane Water Slide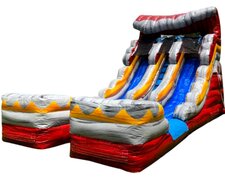 18' Vacation Water Slide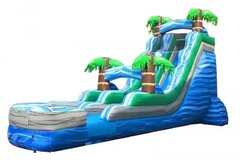 32' Splash Waterway Slip-n-Slide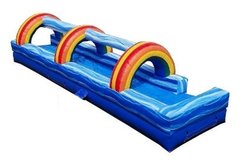 18' Tsunami Tide Water Slide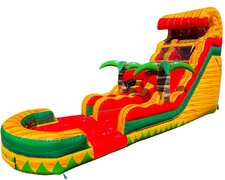 Summer's Epic Water Slide Combo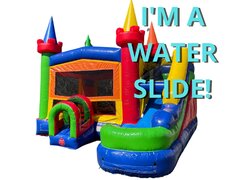 Dunk Tank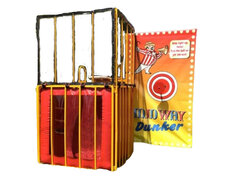 Blue Lagoon Water Slide Combo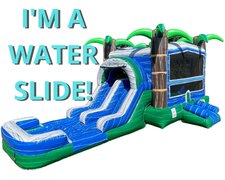 42' Dual-Lane Tropical Slip-n-Slide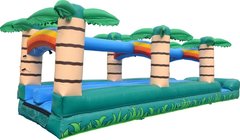 Happy Birthday Epic Water Slide Combo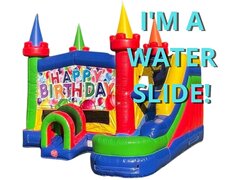 Blue Dinosaur Water Slide Combo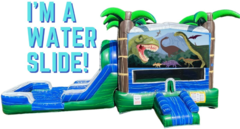 Rent a Wet/Dry or Water Slide from Froggy Hops!
Originally known as a Water-Toboggan Slide, Herbert Sellner invented the first known water ride in the United States in 1923. The slide was built on an incline and people rode down on a wooden raft that often-times sailed up to 100 feet across the surface of the lake below. And the home of this famous water slide? That first water slide was built right here in Minnesota! The slide became instantaneously famous and has since evolved into a staple of a Minnesota summer! We know a cool thing when we see it! Water slide rentals are now an essential item of our summer bucket lists! Froggy Hops delivers the water fun and water slide rentals right to your backyard! Although we do not provide the wooden raft, we do provide the water soaking systems that keep the water slides wet and slippery all day long! Check out one of our vertical-drop water slide rentals or a slip-n-slide rental or another fun water game - including wet/dry combo water slides and dunk tank rentals! Leading the industry as the best service provider, Froggy Hops offers the BEST water slide rental experience in the Minneapolis and St Paul, MN area!
What's Included in a Wet/Dry Combo or Water Slide Rental?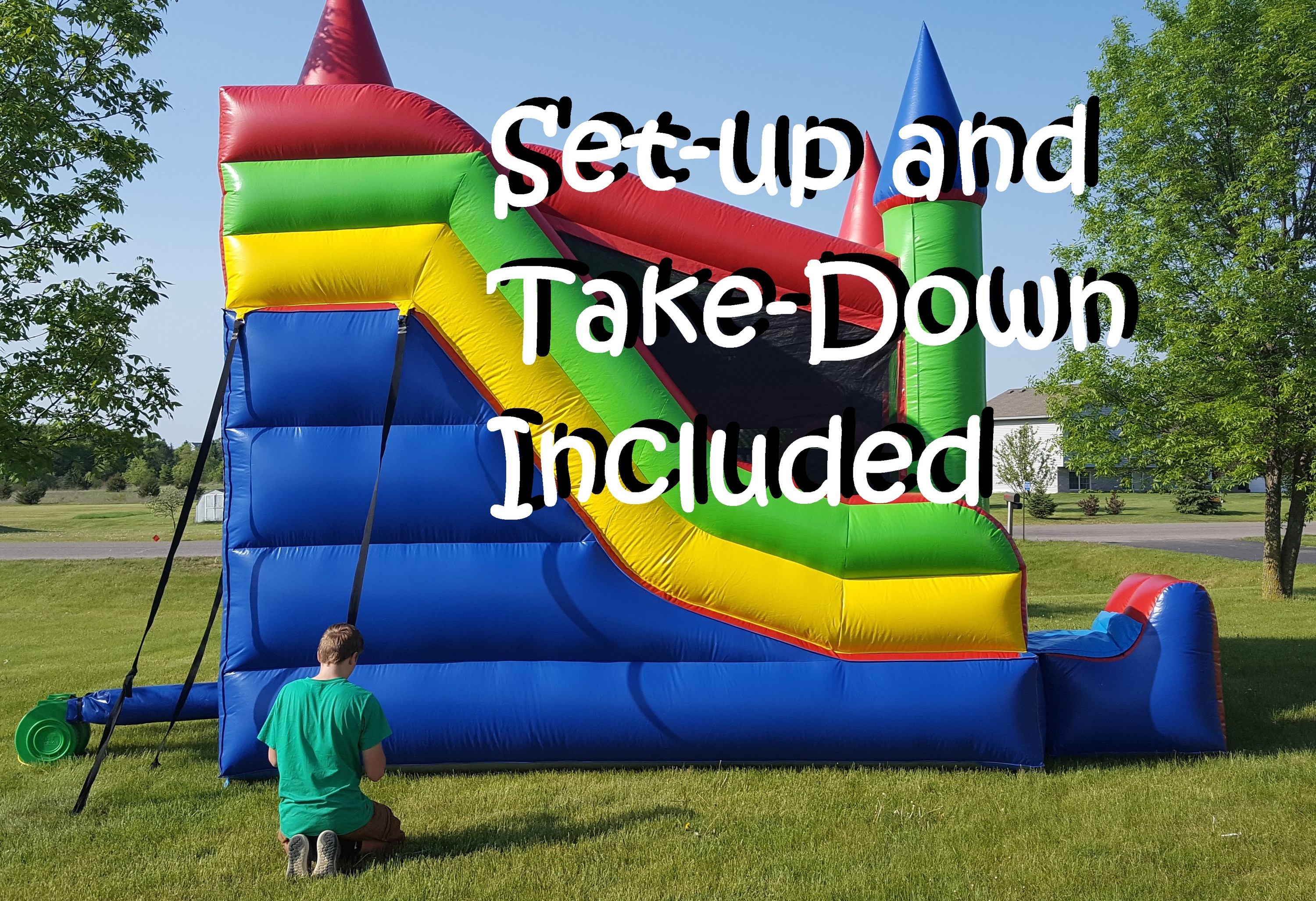 Most everything is included! We offer FREE delivery to most Minneapolis and St Paul communities. This delivery time is communicated to you in advance so you will know when to expect your delivery truck to arrive. (No surprises!) Delivery times are ALWAYS prior to rental periods to ensure on-time service! Additionally, we will set-up your inflatable and safely secure it to the ground with stakes on grass or sandbags indoors. There are additional fees for alternate set-up surfaces or securing methods. Your rental comes with a 100 foot, 12-gauge, outdoor extension cord at no additional charge. Froggy Hops is known for the incredibly awesome team of staff members that provide the BEST service in the industry! Next, this team will ensure that the bounce house is properly cleaned, they will go over any operational questions you may have, and to top it off, they will leave you with a fun kick-off by honoring the VIP of your event! Although it is not required, many Renters choose to be home during delivery because they enjoy this part of the experience the most! And finally, we will pick-up the water slide sometime after the end-time on your contract. It is as easy as that! Start by selecting "More info" on any of the water slide or wet/dry combos!
How Do I Reserve Online?
1. Enter Date and Time. (Click button below.)
2. Add desired party rental items to the cart.
3. Input your billing and delivery info. (Select ELITE Delivery for FREE day-prior delivery and day-after pickup.)
4. Pay a small deposit.

STEP 1: Enter Date and Time