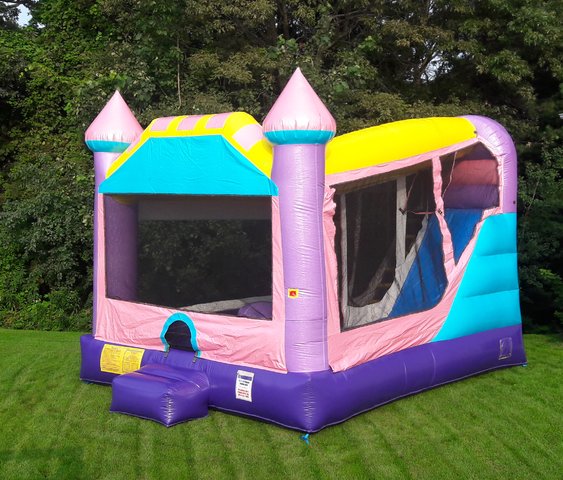 Dazzling Palace Combo Bouncer
Actual Size: 20'L x 16'W x 15'H
Setup Area: A flat area with 6 feet of clearance by entrance,
exit, and overhead lines.
Outlets: One electrical outlet required.
(100 foot extension cord provided for FREE!)
Rental Rate: This price varies based on date of rental.




Features of the Dazzling Palace Combo Bouncer:
Sparkling Vinyl Fabric
Spacious
Inflatable Safety Ramp Entrance
Netted Crawl-Through Opening/Safety Door Closure
Fully-Enclosed
Basketball Hoop
Climbing Wall
9' Tall Slide
Large Netted Vent Windows
Covered Roof
Combined Total Weight of Participants Not to Exceed 600 lbs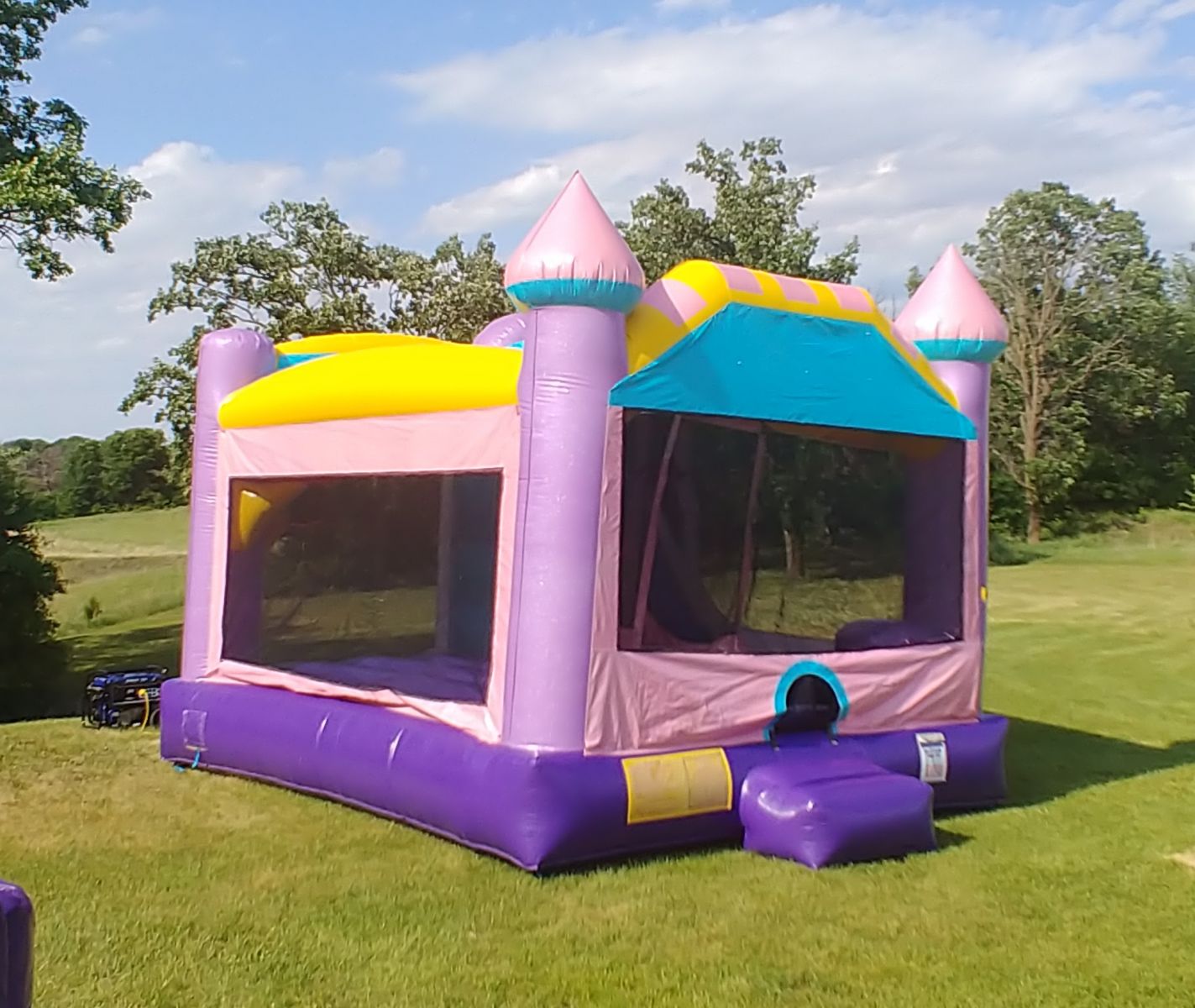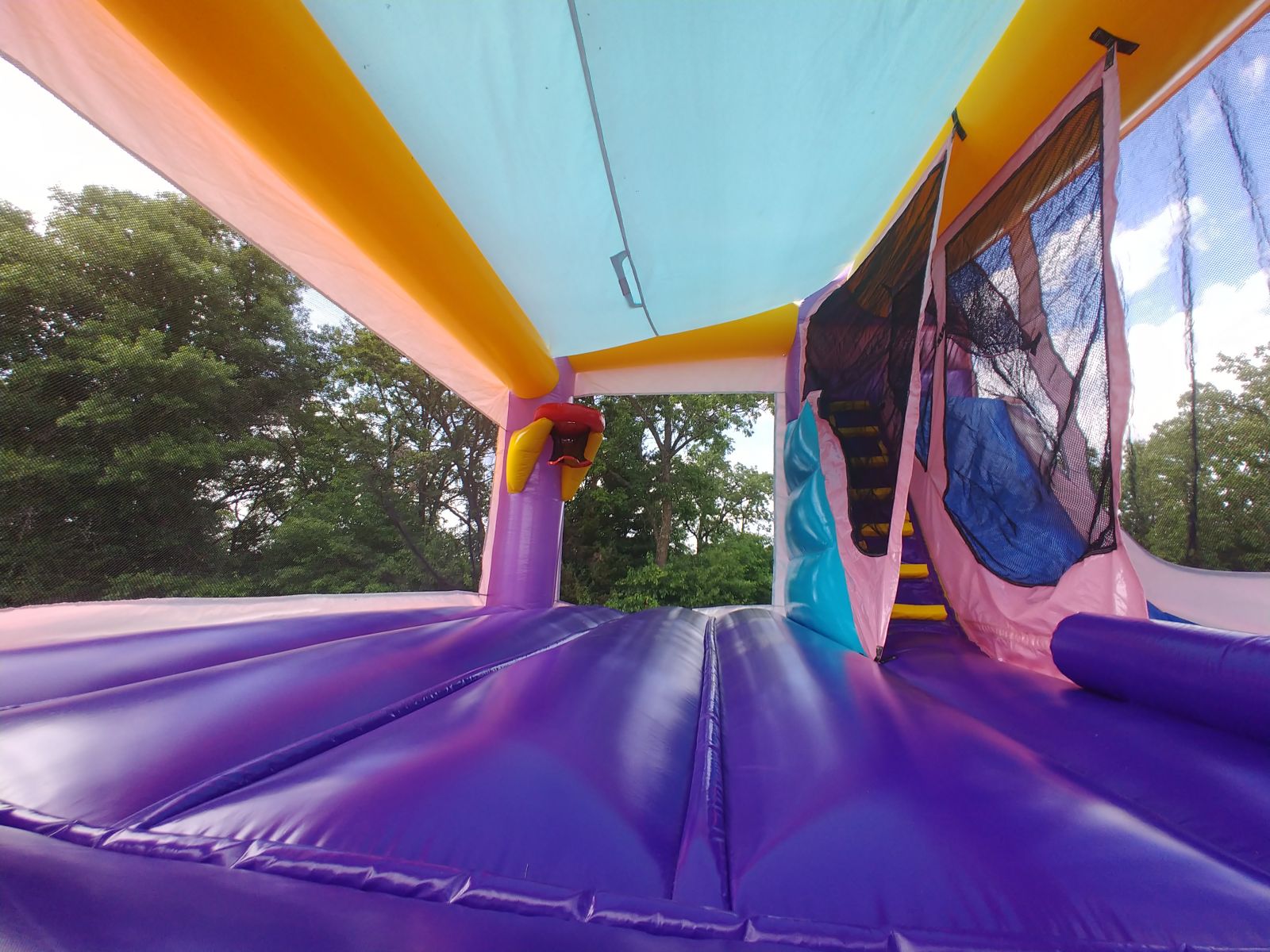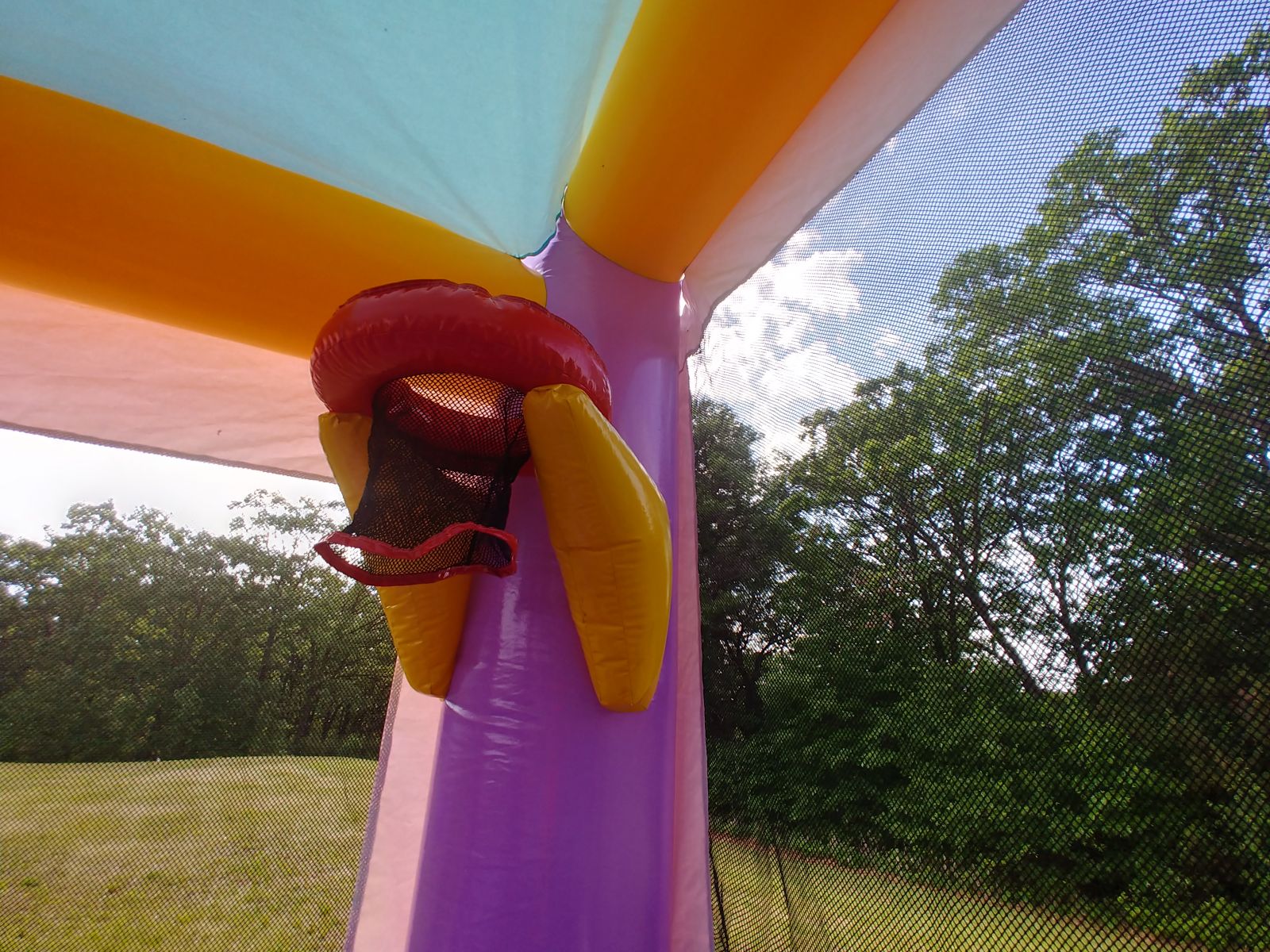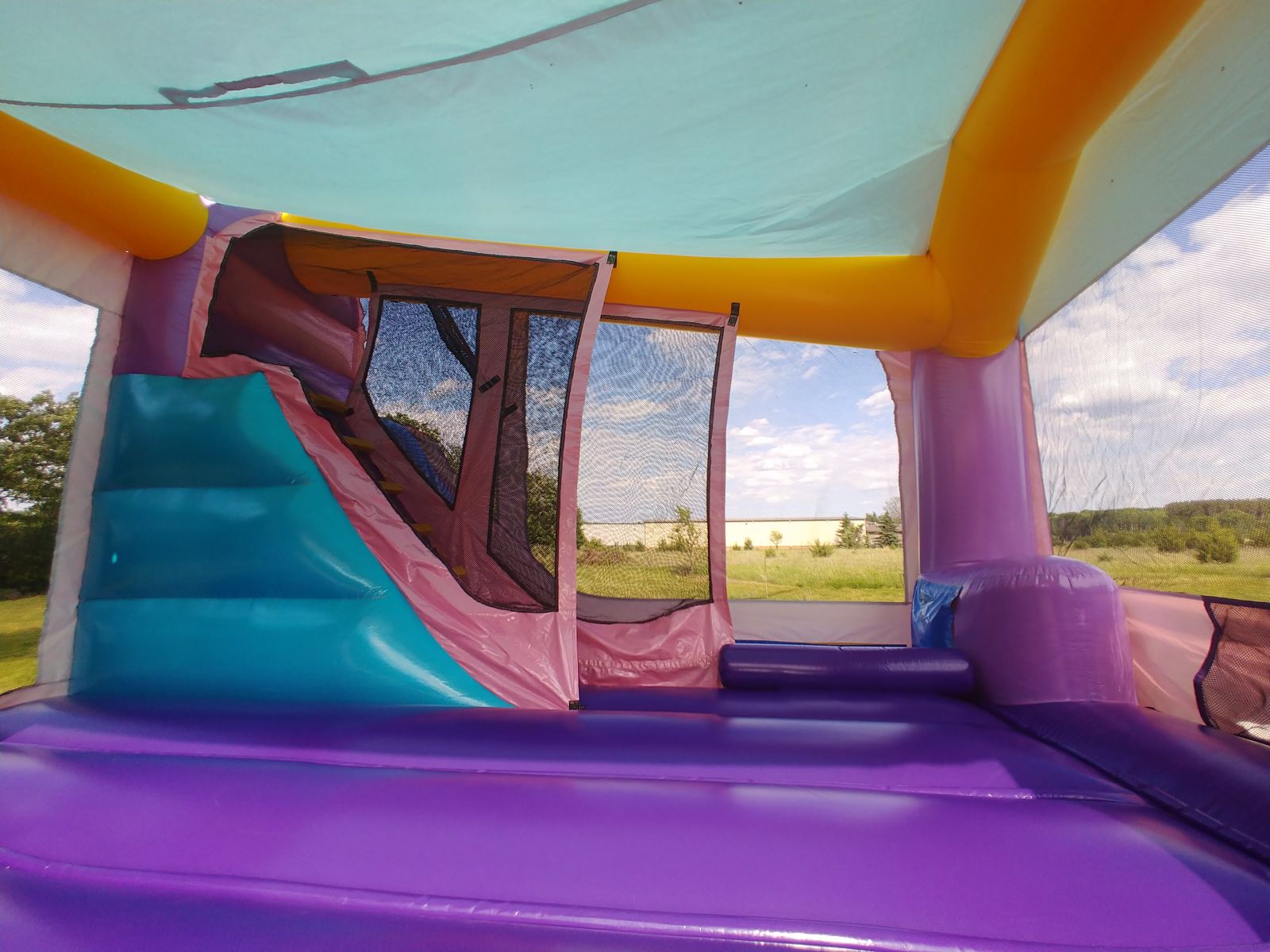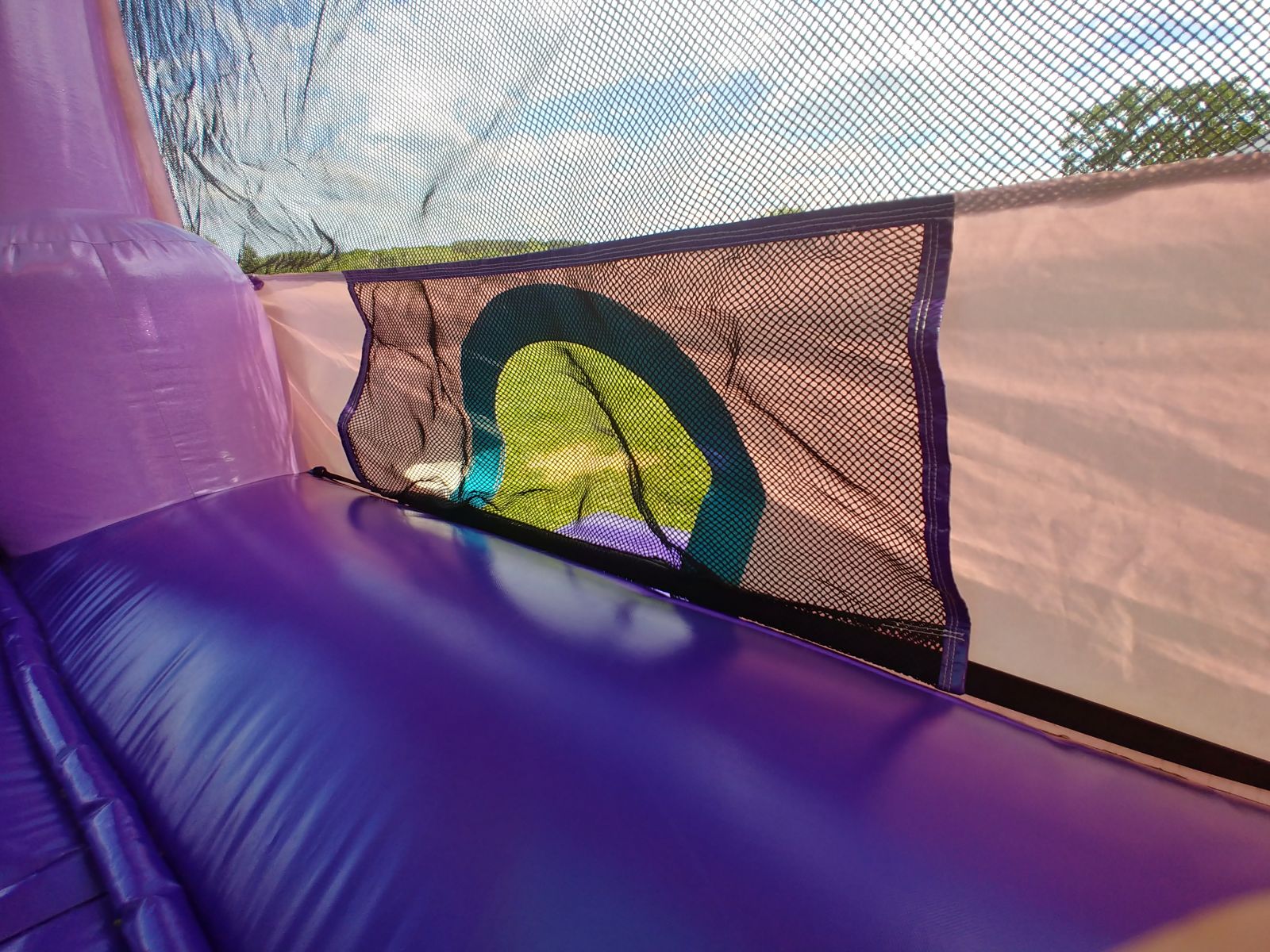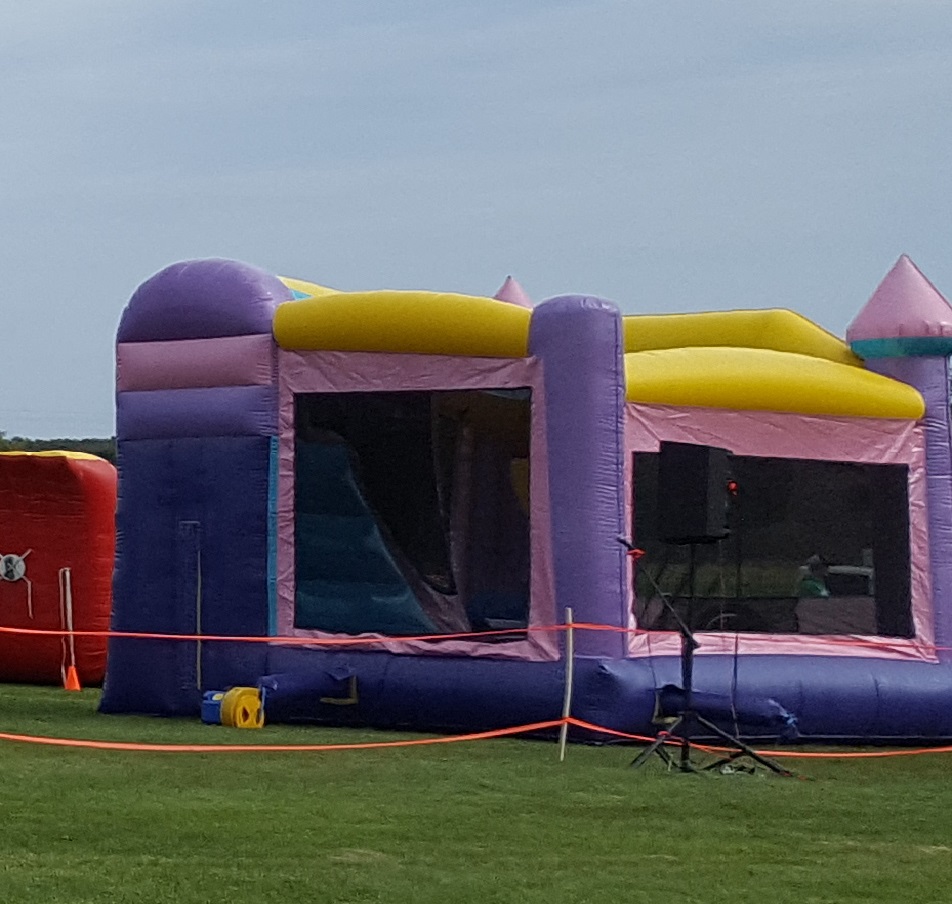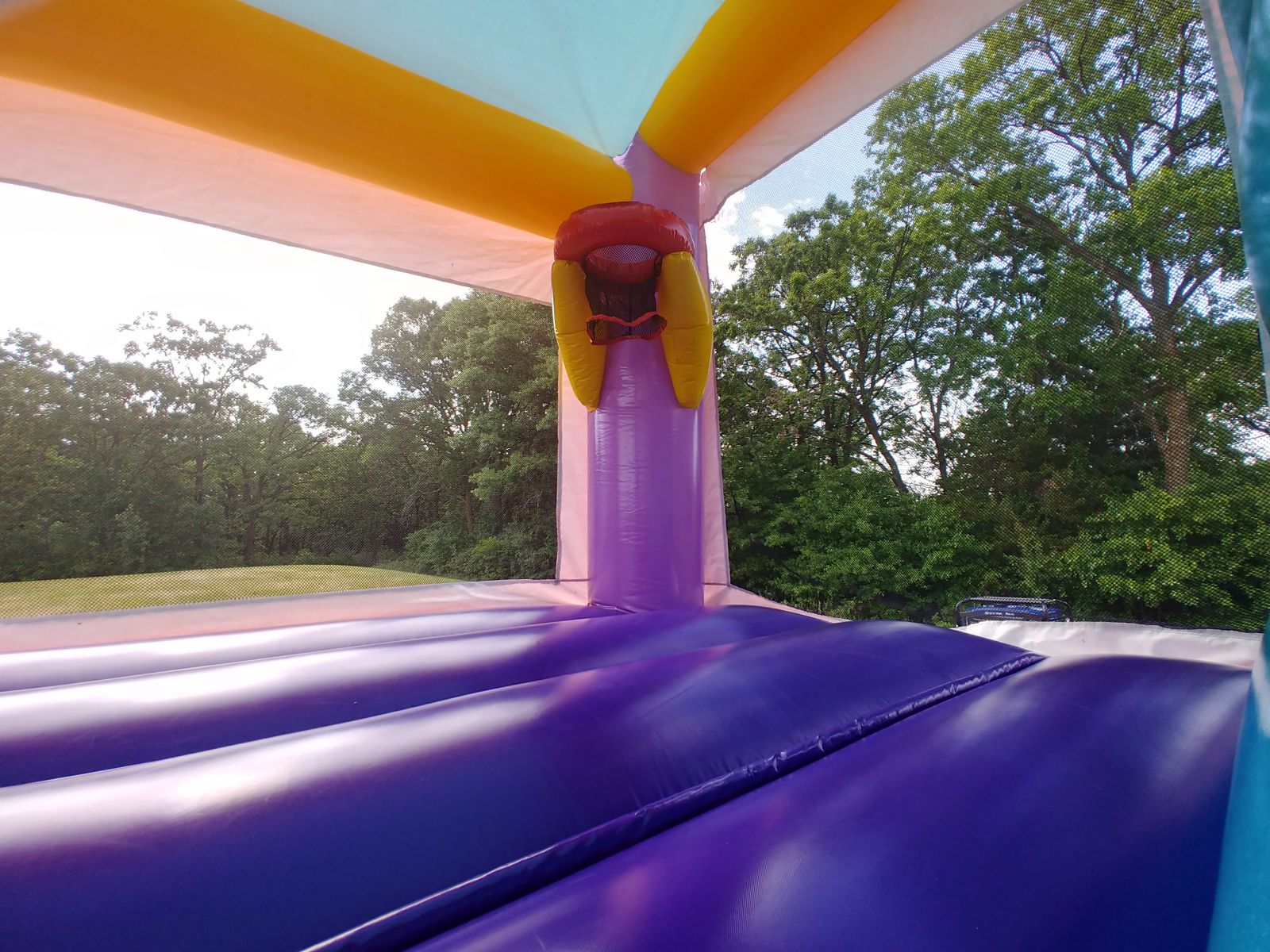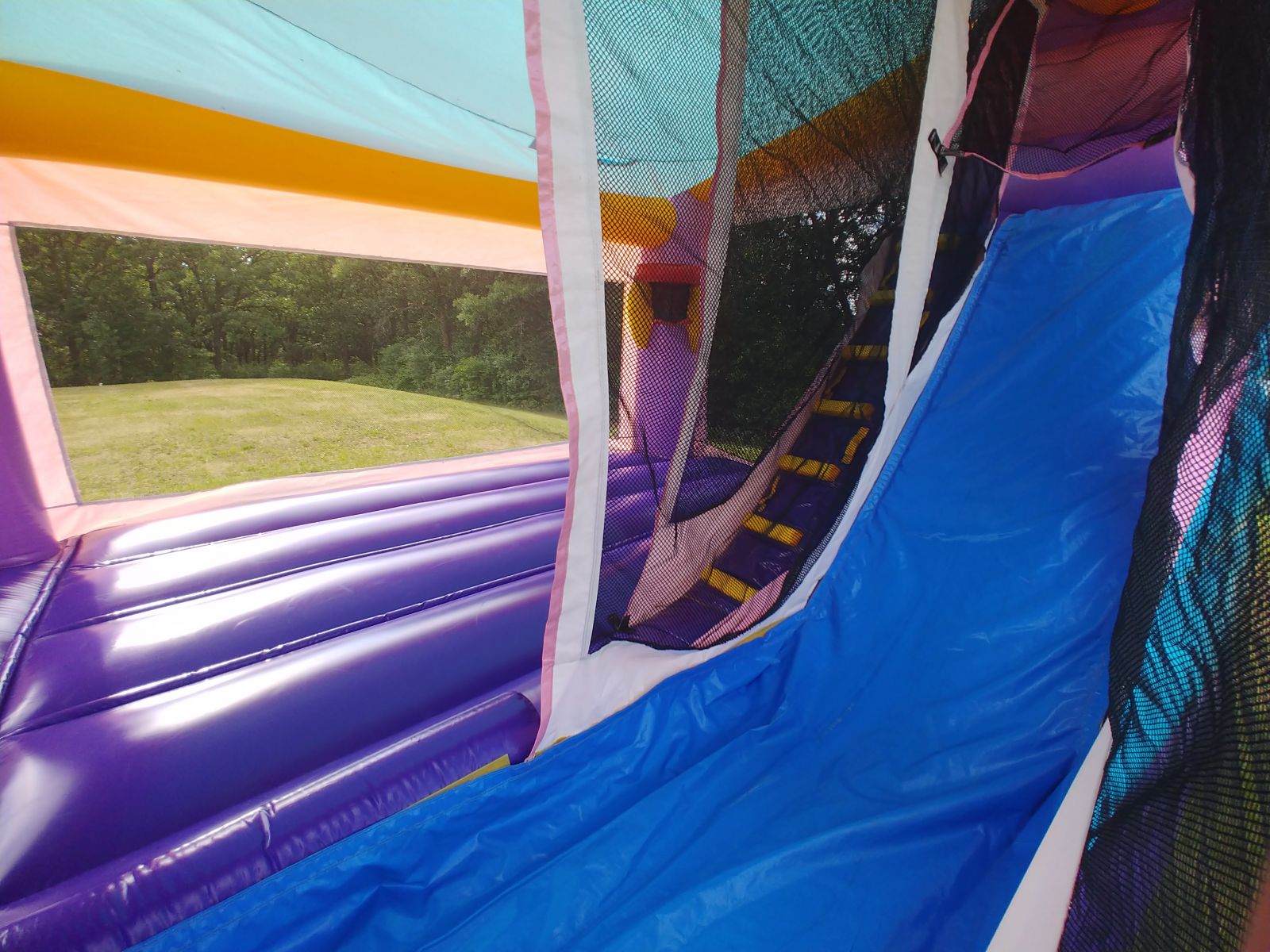 Add the SPARKLE (without needing to open the glitter)! This EXTRA-LARGE Combo will tickle your daughter pink with the shiny finish on the vinyl! Like other bounce houses, the fabric is smooth to the touch, but the Dazzling Palace Combo glistens in the sunlight with a mesmerizing array of sparkling pink, purple, and blue! This bouncer has a large and spacious jumping area that can accommodate up to 8 participants at a time. It features an inflatable safety ramp at the entrance to protect excited kids as they scramble to get inside the bouncer. Once up the ramp, there is a netted crawl-through opening that makes it easy for young children to get inside, but the safety closure makes it difficult for them to fall out. Inside the Dazzling Palace Combo Bounce House, your kids will never become bored with slam dunking on the basketball hoop, ascending to new heights on the climbing wall, and flying down the super-steep 9 foot tall slide within the bounce house. The extra features on this Combo will provide hours of endless fun! And keeping it all enclosed allows the kids to continue to participate in the fun without ever exiting the bounce house! Additionally, this bouncer also has large netted vent windows that allow for fresh air-flow that keeps your active kids cool in the summer and also makes supervision of the activities inside the palace ward a breeze! There is a covered roof that provides shade over the entire bounce house. To top it off, there are two spiked towers soaring overhead as the excited kids jump inside the palace!