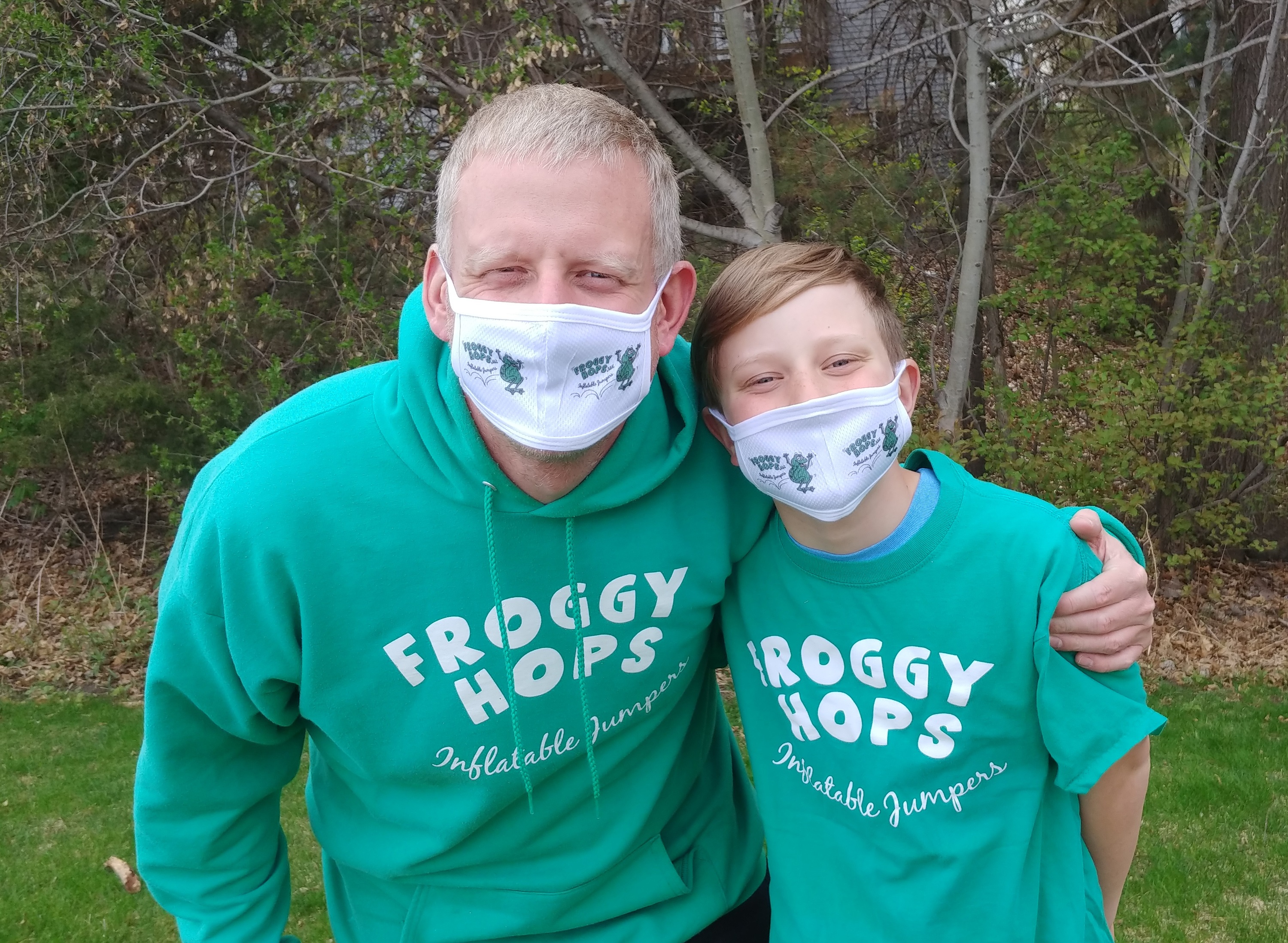 You can't tell, but we're SMILING! :)
After months of being mandated to be closed, we are excited to announce that Froggy Hops is OPEN for business! We have spent our time creating proactive steps to serve our community by making every effort possible to keep our customers and our team members safe. We appreciate the trust you place in us to provide a fun, clean, and safe experience for you and those you love!
As of May 4th, 2020, the MN Department of Administration has included the operation of bounce house rental companies as eligible for the critical sector worker exemption status. In other words, the governor's executive order now allows for the rental of a bounce house in Minnesota.
We encourage you to make the most of the extra time at home with your family! The rental of a bounce house or other fun equipment is the perfect way to turn the mundane Shelter-In-Place afternoon into a fun day with family!
Keeping You Safe - 4 EASY PROVISIONS!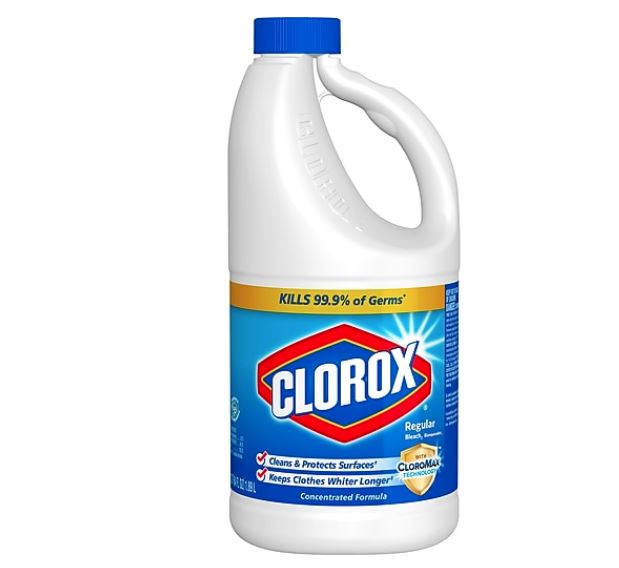 Because We Care - STRAIGHT-FORWARD INFO!
1) Contactless Deliveries: Although we miss you, you won't get that friendly hand-shake you probably got last year from our friendly staff! Modifications have been made within the rental procedure to minimize the need for interactions with our delivery teams. Booking, signing your contract, payment, indicating the location for set-up, and even the option to tip, are all able to be completed online. Although you can be outside during delivery if you choose, we request that you stay at least 6 feet back to allow our team to complete their job.
2) Sanitation Precautions: Froggy Hops has always cleaned and sanitized all equipment. However, in light of the situation surrounding COVID-19 (coronavirus), we want to reassure you that cleaning procedures are taken very seriously. Each bounce house is cleaned with soapy water and disinfected with diluted household bleach solutions - as recommended by the Center for Disease Control (CDC).
3) Easy Cancellations: We encourage all customers to refrain from renting equipment if they have anyone in their household feeling ill. We offer penalty-free cancellations if any customer needs to cancel due to illness or any other reason. In light of the situation, rain-checks expiration dates have been extended to allow ample time to reschedule your next fun event.
4) A Healthy & Proactive Team: Our team is committed to keeping you as safe as possible during the delivery process! They will wear masks and protective gloves to avoid unnecessary contact. We are also advising employees to stay home if they are sick or have been in contact with persons potentially exposed.
We hope these measures give you confidence that we are taking the necessary precautions to maintain the safest, cleanest, and healthiest experience possible! We remain committed to providing a safe and fun entertaining experience!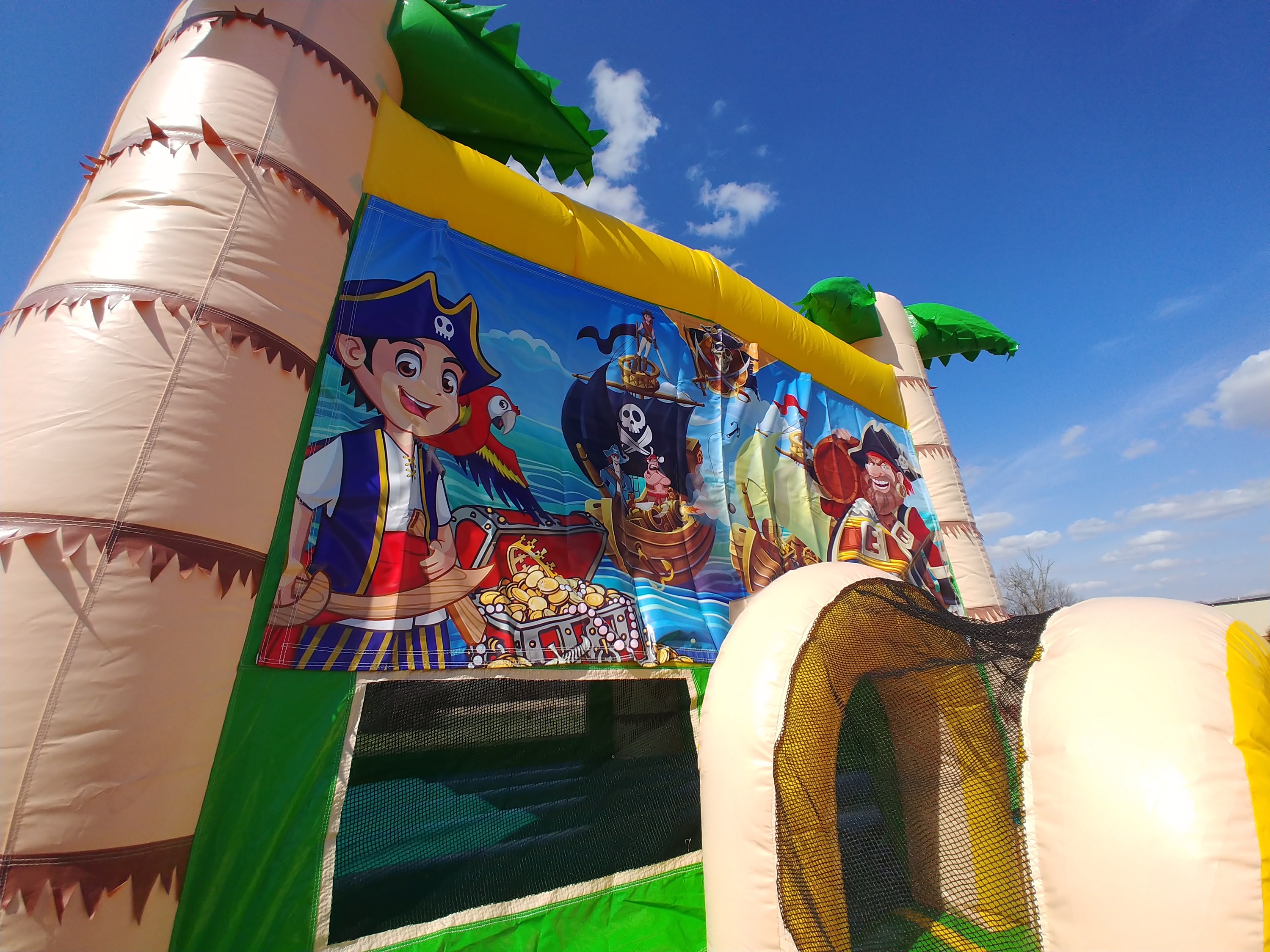 Post-Quarantine Specials - SAVE WITH LIMITED-TIME DEALS!
Break out of the everyday routine! Help your kids enjoy the wonderful blessings they have - the joy of time together! And do so by taking advantage of one of these special deals! For a limited time, post-quarantine deals are available on the Specials page of our website.
See Post-Quarantine Deals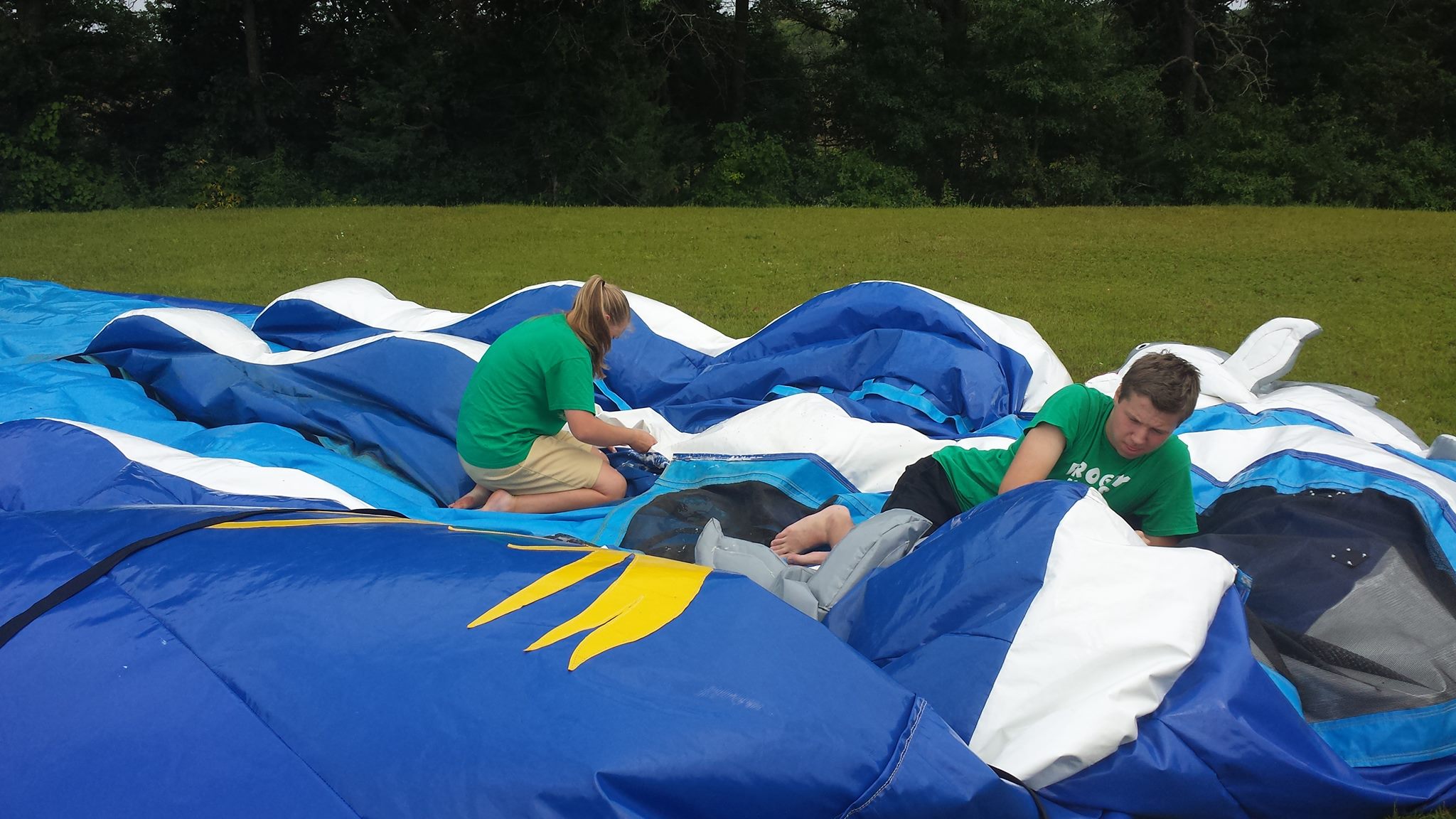 "Mom, when I grow up, I want to clean and sanitize water slides!"
At Froggy Hops, we have had the HONOR to employ some of the top young people in our community! We have helped numerous high school and college-aged people earn money to become pharmacists, managers, engineers, nurses, entrepreneurs, and more! It is no shock that their aspirations grew beyond cleaning and sanitizing party equipment. There is no doubt about it, these are some of the hardest working people you will ever get to meet! We are honored to have them on our team and they are making the provisions necessary to provide you with a fun and safe summer! A special THANK YOU to the Froggy Hops team!